Democratic Consultants to Get Dragged Into Paul Manafort Trial
Democratic Consultants to Get Dragged Into Paul Manafort Trial
(Bloomberg) -- Several prominent Democrats who once worked with Paul Manafort have been dragged into court filings ahead of his fraud trial, most prominently Tad Devine, the 63-year-old political consultant who ran Bernie Sanders' presidential campaign.
The names appear on a list filed this week by U.S. Special Counsel Robert Mueller of documents he could show to the jury that will be selected next week in Alexandria, Virginia. Among the hundreds of exhibits are emails and memos between Manafort and several go-to political and advertising strategists of the Democratic Party for two decades, including three others who also worked on Sanders' 2016 bid.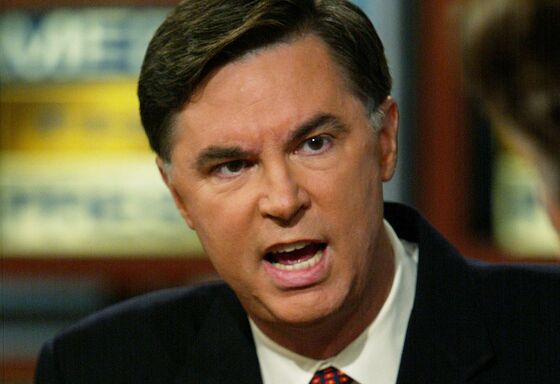 That raises the prospect that Manafort's trial could churn up insights about the international work of U.S. consultants across the political spectrum. Years before he became Donald Trump's campaign chairman, Manafort hired the operatives to go to Ukraine on parliamentary and presidential campaigns for former president Viktor Yanukovych, according to the exhibit list and interviews.
The exhibits also include documents relating to Manafort's work with Devine's partner Julian Mulvey, who was the creative director of Sanders' TV advertising operation. Jurors will see email chains involving Devine, Mulvey, Manafort and his right-hand man at the time, Rick Gates. The emails run from 2006 through to 2014, after Yanukovych fled to Moscow following protests against his rule. Devine, a long-time consultant for the Democratic Party, also advised Al Gore on his presidential run in 2000 and John Kerry's bid in 2004.
Devine and Mulvey weren't available to comment, according to an assistant in their office.
Also on the list are emails, memos and invoices from Democratic media consultants Daniel Rabin and Adam Strasberg. They worked alongside Devine and Mulvey during successive campaigns in Ukraine. Strasberg worked on the Kerry and Sanders presidential campaigns while Rabin, now at RSH Campaigns, has devised ad campaigns for Democratic candidates for two decades.
Rabin and Strasberg didn't respond to requests for comment via LinkedIn.
It's unclear what's in the communications, and there's no indication of wrongdoing by those who emailed Manafort or his partners. It's also unclear how prosecutors intend to use the documents during the trial or who among the men who sent them might be called as witnesses.
Manafort didn't hire only Democrats. Tony Fabrizio, a U.S. pollster and strategist at Fabrizio, Lee & Associates, worked for Manafort in Ukraine on 2012 parliamentary elections. Fabrizio, who was the pollster on President Donald Trump's campaign, is included in email chains with Manafort and his local fixer Konstantin Kilimnik.
Fabrizio didn't respond to a voicemail requesting comment.
Prosecutors will argue that Manafort lied about income and offshore accounts to U.S. authorities while earning tens of millions of dollars as a political consultant in Ukraine. That was before he joined the Trump campaign in early 2016. It will be Mueller's first trial since beginning his probe into possible Russian collusion with the Trump campaign. Jury selection is set to begin July 25.
Mueller has offered immunity to five individuals in exchange for testifying against Manafort. Among them is Tony Podesta, according to Fox News host Tucker Carlson. Podesta didn't respond to voicemail and email requests for comment.
The list of people who could potentially seek immunity in exchange for testimony is long, possibly including former Manafort associates and fellow media strategists who have cooperated with Mueller's investigation.
--With assistance from Sahil Kapur and Bill Allison.
To contact the reporter on this story: Stephanie Baker in London at stebaker@bloomberg.net
To contact the editors responsible for this story: Alan Katz at akatz5@bloomberg.net, ;Jeffrey D Grocott at jgrocott2@bloomberg.net, David S. Joachim
Get Your
Daily Newsletter
Get market moving news, top news & compelling perspectives
---