Trump Says Seeing Putin Easier Than Meeting Theresa May
Trump Says Seeing Putin Will Be Easier Than Meeting Theresa May
11 Jul 2018, 04:42 AM IST
(Bloomberg) -- Donald Trump hasn't even arrived in Europe, but he's already making life difficult for Prime Minister Theresa May. He said the U.K. was in "somewhat turmoil" and thinks meeting Vladimir Putin -- her geopolitical enemy -- will be the easiest part of his trip.
To make things more uncomfortable for her, the U.S. president had very warm words about Boris Johnson, the British foreign secretary who resigned Monday in protest over the government's policy toward leaving the European Union. He was noticeably less effusive about May.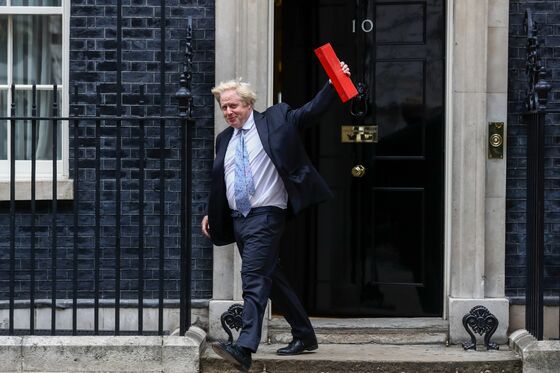 "Boris Johnson's a friend of mine," he told reporters as he prepared to fly in for a NATO summit, followed by a trip to the U.K. "He's been very very nice to me. Very supportive. And maybe we'll speak to him when I get over there. I like Boris Johnson. I've always liked him."
Asked about May's troubles and her chances of staying power, he wasn't very reassuring: "Well that's up to the people. I get along with her very well. Have very good relationship. That's certainly up to the people -- not up to me."
It would seem Trump is most looking forward to his encounter with the Russian president on July 16, rather than his one-day tour in the U.K.: "Frankly Putin may be the easiest of them all. Who would think. Who would think. But the U.K. certainly has a -- they have a lot of things going on."
May's relationship with Putin is frosty -- the U.K. believes the Kremlin was behind the order to poison former spy Sergei Skripal in western England with a nerve agent -- and the one with Trump could be better. He's angered Britons by re-tweeting propaganda from a far-right British anti-Muslim group and criticizing London's response to terror attacks.
At a press conference in London on Tuesday, May brushed off Trump's remarks.
The premier insisted the "special relationship" with the U.S. is "the longest and deepest" partnership Britain has with any country, especially on security. May said she was looking forward to meeting Trump both at the NATO summit this week and when he visits the U.K., adding that she will raise the EU's dispute over his decision to impose trade tariffs during their talks.
"We will be talking positively about how we can continue to work together in our special relationship for the good of people living in the U.K. and the United States and actually for the wider good," May said. "Because that is what our relationship has helped to underpin: the security of Europe and more widely."
Earlier, May's spokesman James Slack said he had taken the comment about Putin as Trump "being humorous."
Faced with widespread calls to cancel the entire trip, the U.K. has downgraded Trump's visit, meaning most of it can be outside the capital.
On Tuesday, the U.S. embassy in London warned its citizens based in Britain to "keep a low profile" and avoid "large gatherings that may become violent."
--With assistance from Thomas Penny and Tim Ross.
To contact the reporters on this story: Jennifer Jacobs in Washington at jjacobs68@bloomberg.net;Kitty Donaldson in London at kdonaldson1@bloomberg.net
To contact the editors responsible for this story: Flavia Krause-Jackson at fjackson@bloomberg.net, Stuart Biggs