Ghost Candidates Plague Brazil's Push for Women in Politics
(Bloomberg) -- With elections approaching, Brazil's political parties are preparing to field the legally required minimum quota of female candidates, but that doesn't mean they want them to win.
Take Danielle Silva Lopes, for example, who only found out on polling day in October 2016 that she was running for city councilor in Sao Paulo for the Christian Social Democratic Party, despite repeatedly telling the party she had no interest in standing.
"I didn't accept it, I didn't sign anything and I didn't hand over any documents," she said via text message. "Then on the day of the election, I received a call telling me that I was on the ballot." She didn't win a single vote. The party denies fielding her candidacy without her authorization.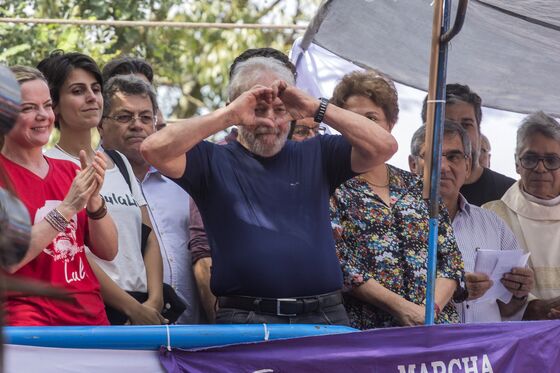 This October Brazil faces its most unpredictable and divisive elections since the return to democracy, with this past Sunday's frantic legal battle over the fate of former President Luiz Inacio Lula da Silva providing a foretaste of the bitter struggles to come. Changes to rules on campaign financing and gender quotas look set to play a key role in shaping the outcome, and may help improve Brazil's dire position in international comparisons of women in politics.
Brazil ranks 154th globally in terms of its number of women in congress, according to the Inter-Parliamentary Union, a democracy-promoting organization. Female lawmakers make up just over 10 percent of the 513 members of the lower house and just under 15 percent of the 81-seat Senate. Currently only one of the 29 positions with ministerial rank in President Michel Temer's cabinet is occupied by a woman.
The impact on policy making may be substantial: Of the 33 voting deputies comprising a recent congressional commission on possible changes to tighten the country's strict abortion laws, just five were women.
In an effort to better represent the female 52 percent of the electorate, a 2009 law required political parties to ensure at least 30 percent of their candidates were women. But that rule merely led to a rise in "phantom candidates" like Danielle Silva Lopes -- women who are running in name only.
"Zero votes is a very strong indicator of the fraudulent use of women as fictitious candidates," said Luciana Lossio, a former judge on the TSE, in an interview. "The quota law was designed to fail. It's a legal fiction."
Part of the problem in previous elections was that the quota system was not backed up by rules to allocate party resources proportionally, so that parties only had to earmark 5 percent of their funds and 10 percent of their TV and radio airtime for women.
With little incentive to run viable candidates, political parties tended to recruit regardless of merit. Vera Lucia Taberti, a district attorney in Sao Paulo, has interviewed close to 100 female candidates who won zero or close to zero votes in Brazilian elections. Among them, she spoke to a woman who had merely wandered into a party headquarters to seek a glass of water and came out a city councilor candidate, and another whose schizophrenic mother had been pressured into running for office.
"Political parties are not interested in launching women candidates," she said. "To fill the quotas, they will choose anyone."
In other cases, even women eager to run for office have received little support from the parties. KKFurttado, an astrologer and photographer in the southern city of Florianopolis, joined the Brazilian Democratic Movement, or MDB, to run in the 2016 elections at the suggestion of one of its elected officials.
Local party chiefs appeared enthusiastic about her candidacy, posing for photos alongside her, and even pledging financial support. But the funds weren't released when the campaign began, prompting her to pay for publicity material out of her own pocket. After meeting the party's local senator to discuss the situation, she realized they were not serious about her candidacy and withdrew in disgust. Her place was taken by a daughter of one of the party secretaries.
"I was really upset," she said. "Deeply disappointed with the cowardice of the party that doesn't want to help its candidates but just fulfill the 30 percent quota." KKFurttado has now filed a formal complaint with police. The party in Santa Catarina did not respond to requests for comment.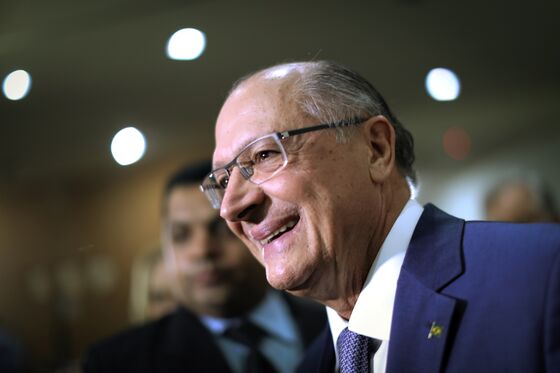 With the changes in rules this year, political parties must now allocate 30 percent of their campaign funds to female candidates and grant them the same percentage of airtime. With 2.4 billion reais ($620 million) in public money available to the 26 parties in Congress this year, that means that 720 million reais should finance women's campaigns ahead of the October elections.
Many of the major parties are now publicly committed to gender equality in the campaign. The MDB has confirmed it will spend 30 percent of its electoral fund on female candidates this year, while the PSDB's presidential candidate, Geraldo Alckmin, reaffirmed his party's commitment to the target at an event in Brasilia at the end of June.
"Women elevate politics, they make politics go even further," he said. "They have more solidarity."
To contact the reporters on this story: Bruce Douglas in Brasilia Newsroom at bdouglas24@bloomberg.net;Simone Iglesias in Brasília at spiglesias@bloomberg.net
To contact the editors responsible for this story: Vivianne Rodrigues at vrodrigues3@bloomberg.net, Walter Brandimarte