Trump Has Made Decision on Supreme Court Nomination, Sources Say
Donald Trump has decided who he'll nominate to the Supreme Court.
(Bloomberg) -- Donald Trump has decided who he'll nominate to the Supreme Court, according to two people familiar with the matter, as the president prepares to make a prime-time announcement of a choice that could solidify conservative jurisprudence for years.
The people would not say who Trump had selected. One person suggested it would be one of two U.S. appeals court judges: Brett Kavanaugh of Washington or Thomas Hardiman of Pittsburgh.
Trump will reveal his choice during a televised event from the White House East Room at 9 p.m. New York time Monday, after a short but intense build-up since Justice Anthony Kennedy announced his retirement less than two weeks ago.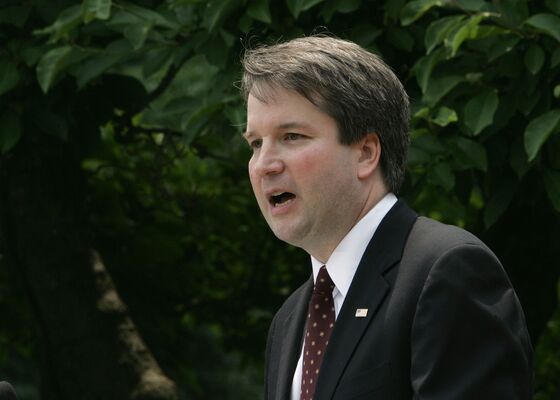 "Looking forward to announcing my final decision," Trump said Sunday evening on Twitter. "An exceptional person will be chosen."
Hardiman moved solidly into the mix on Sunday after being Trump's first runner-up a year ago, said three people familiar with the process. Kavanaugh looked to have the inside track within the White House last week.
Other finalists are said to be appeals court judges Amy Coney Barrett, 46, and Raymond Kethledge, 51. Trump had a strong favorable reaction to Kethledge, while Barrett was seen as a less likely choice. The president's interview with her was only about 30 minutes -- shorter than with the others.
A senior producer for NBC News, Eric Marrapodi, said in a tweet at 7:17 p.m. in New York that Barrett was at her home in South Bend, Indiana. "I can't confirm or deny anything but you can see that I'm here," she told an NBC producer.
With a slew of interest groups on the left and right girding for an intense confirmation fight, the administration turned to Jon Kyl, the former second-ranking Senate Republican leader, to shepherd the nominee through the political melee, said White House spokesman Raj Shah.
Trump had lunch with Vice President Mike Pence on Monday, where the two men discussed the nomination and the NATO summit later this week, a White House official said.
The pick is Trump's second to the nation's highest court, after he selected Justice Neil Gorsuch last year to replace Antonin Scalia, who died in 2016.
Democratic Senators Joe Manchin of West Virginia, Heidi Heitkamp of North Dakota and Joe Donnelly of Indiana were invited to attend the White House announcement but declined. All three voted for Gorsuch and are facing tough re-election campaigns in states where Trump won big.
"While I appreciate the invitation from the White House to attend this evening's announcement, I declined so that I can meet first with the nominee in a setting where we can discuss his or her experience and perspectives," Donnelly said in a statement.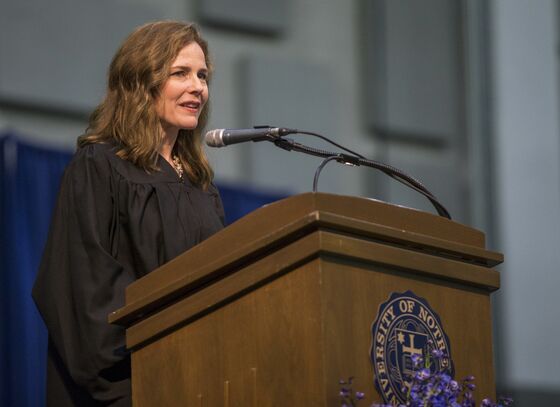 Senator Orrin Hatch, a Utah Republican, nudged Trump on Monday to pick Barrett, arguing in a Fox News interview that if the opposition party votes against a female nominee "Democrats are going to have to face the fact that they're really not for women unless they're Democrat women."
Kavanaugh, 53, is said to be supported by White House Counsel Don McGahn, who's supervising the search. The appellate court judge in Washington has a "slight" advantage, John Malcolm of the Heritage Foundation, who helped shape Trump's list of possible justices, said Sunday on Fox News.
But Senate Majority Leader Mitch McConnell, while not arguing against Kavanaugh on the merits, has spoken to the White House about the volume of material from the judge's career that would need to be pored through, potentially bogging down the confirmation, according to people familiar with the process.
Besides records from his 12 years as an appellate judge, Kavanaugh was a top adviser to President George W. Bush and worked for Kenneth Starr on the years-long Whitewater investigation into Bill and Hillary Clinton.
McConnell has said he hopes to have a justice in place by the opening of the court's new term in October, and it's possible that a voluminous paper trail could add more time to the review -- or at least give Democrats a little more traction on efforts to delay the proceedings. Gorsuch, who worked at the Justice Department in 2005 and 2006, had a smaller set of executive branch documents for review. He was confirmed just 66 days after he was nominated.
Hatch said Monday evening on Fox News that he knew who Trump had selected but wouldn't reveal the choice. He said none of the four finalists should have trouble being confirmed.
"My goodness, what are we coming to that we can't even give decent people an up-or-down vote," Hatch said.
In 2016, McConnell refused to allow even a hearing for President Barack Obama's nominee to replace Scalia, Judge Merrick Garland, creating the opportunity for Trump to nominate Gorsuch.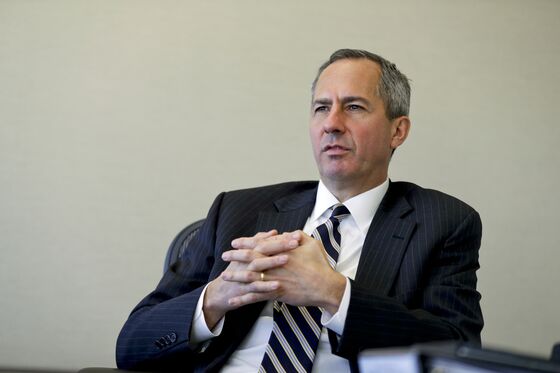 Hardiman, who turned 53 on Sunday, lost out to Gorsuch in 2017. He has another potential advantage: He has served for more than a decade with Judge Maryanne Trump Barry -- the president's sister -- on the Philadelphia-based 3rd U.S. Circuit Court of Appeals. Given Trump's known habit of leaning on family ties and valuing loyalty above all, that could be decisive.
The confirmation process promises to be a fight, and Republicans have a narrow 51-49 majority -- with almost no room to lose votes as Republican Senator John McCain of Arizona remains absent while fighting brain cancer.
Republican Senator Susan Collins of Maine has said she couldn't support a nominee that doesn't respect legal precedent and would overturn the "settled law" of Roe v. Wade.
Still, Senator Roy Blunt of Missouri, a member of the Republican leadership, said on NBC's "Meet the Press" on Sunday that the Senate "can confirm any of the four names being mentioned."
"The president has to think about who is the easiest to get confirmed here," Blunt said. "And I expect we'll do that on sort of a normal timetable of a couple of months."
With the judges on the short list all no older than 53, the person selected could realistically be expected to serve for three decades or more and could be involved in the reconsideration of significant precedents, including the landmark 1973 Roe v. Wade abortion-rights decision.
Current justices appointed by Trump's predecessors range in age from Elena Kagan, 58, to Ruth Bader Ginsburg, 85. Gorsuch, Trump's first pick, is 50.
As soon as Kennedy announced his retirement plans on June 27, Democrats mobilized, arguing that anyone Trump selects would be hand-picked to help roll back abortion rights, Affordable Care Act protections, same-sex marriage, and scores of other decisions that have shaped modern America -- while ruling in favor of corporations and against under-represented minorities.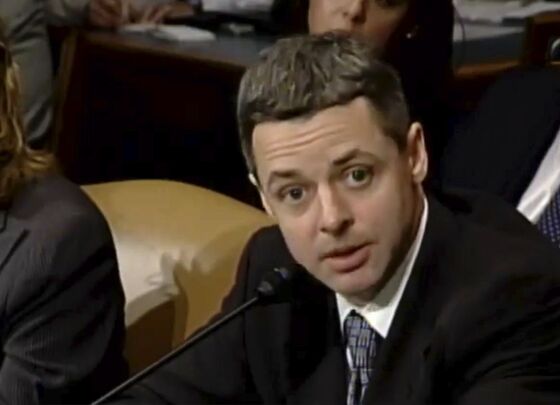 "Beyond the procedure, beyond the gamesmanship, it is a life-and-death important decision to be made by this court on so many issues," Senator Dick Durbin of Illinois, the body's No. 2 Democrat, said Sunday on NBC.
The looming midterm elections in November also could be a factor. Three Democratic senators who voted for Gorsuch -- Heidi Heitkamp of North Dakota, Joe Donnelly of Indiana and Joe Manchin of West Virginia -- are up for re-election in states Trump won handily in 2016.
Democratic Senator Richard Blumenthal of Connecticut, a member of the Judiciary Committee, said the president "outsourced" his decision to the conservative Federalist Society and Heritage Foundation, which first helped Trump compile a list of 25 prospective Supreme Court justices during the 2016 campaign.
"I've never seen a president of the United States, in effect, make himself a puppet of outside groups and choose from a group of right-wing fringe ideologues that are prepared on this list," Blumenthal said on ABC's "This Week" on Sunday.
Leonard Leo, a former vice president of the Federalist Society who has advised Trump on judicial nominations, said his goal "has always been to find people to serve on the court who believe in the Constitution as it's written."
"I'm very confident with this president's enthusiasm and with Leader McConnell's enthusiasm that they can get anybody confirmed," Leo said on ABC.
--With assistance from Greg Stohr, Laura Litvan, Ben Brody, Sahil Kapur and Toluse Olorunnipa.
To contact the reporters on this story: Jennifer Jacobs in Washington at jjacobs68@bloomberg.net;Mark Niquette in Columbus at mniquette@bloomberg.net
To contact the editors responsible for this story: Alex Wayne at awayne3@bloomberg.net, Kevin Whitelaw