Italy's Populist Playbook: How to Shake Up the EU Establishment
Italy's Populist Playbook: How to Shake Up the EU Establishment
(Bloomberg) -- Populists around the world looking to take on establishment forces would do well to study the tactics of Italy's new prime minister, Giuseppe Conte, who won a series of concessions on migration at his first ever European Union leaders summit Thursday.
Here's a quick guide to how he did it.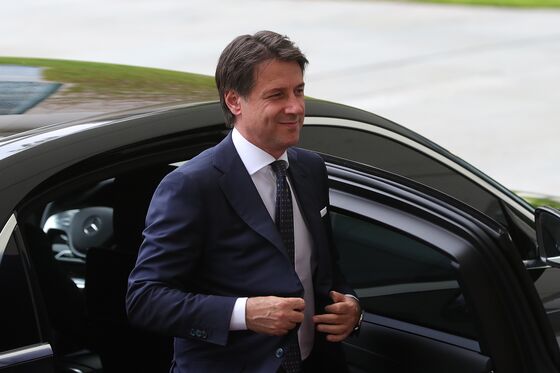 Step One: Pick Your Battle
Greece sought a head-on collision with the EU in 2015 when Alexis Tsipras tried to break free of the bloc's budget rules. That gambit ended with a humiliating climbdown and the economy on the brink of collapse.
While Italy and the EU are also heading for a fight over spending rules, Conte chose to fight first on immigration. That's an area where the EU is already divided and Germany's Angela Merkel is under pressure, giving Italy more leverage.
What's more, the real immigration crisis was (whisper it) resolved two years ago. So there was plenty of potential for a fudge.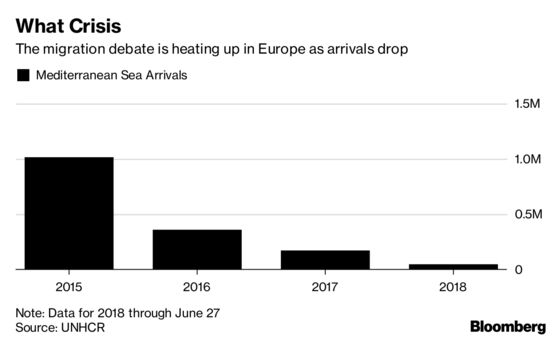 Italy made immigration the No. 1 issue at the summit when it turned away an immigrant rescue ship provoking a diplomatic spat with France this month. Part of the strategy is to do things that break with established norms and rules of international diplomacy -- leaving opponents surprised and unsure how to respond.
Paris played into Conte's hands with French President Emmanuel Macron firing insults at the new Italian government. And events in Germany handed Conte a lucky break as German Interior Minister Horst Seehofer chose his moment to rebel against Merkel.
Step Three: Make a Credible Threat
When Tsipras took on the EU, his nuclear option was to leave the euro. That would have hurt the whole currency union -- and decimated the Greek economy.
Conte made a lesser threat to veto all the EU summit's decisions. The most direct loser from that move would have been Merkel, not Italy. So that's a whole other dynamic.
Italy might have spent the weeks leading up to the summit sparring with the French, but from the outset on Thursday, Conte and Macron struck up a partnership that drove the negotiations forward.
Unpredictable changes of tack allow you to take advantage of opportunities as they arise, and can wrong-foot your opponents.
The shock-and-awe tactics Conte deployed this week may not be sustainable in the long run.
"You cannot treat every summit as if it's a one-off thing in which nothing is agreed until everything is agreed; this is not sustainable over the long term," said Guntram Wolff, director of Bruegel think tank in Brussels. "Over the longer term, such tactics cost political credibility."
The next time EU leaders meet will be in late September in Salzburg, Austria. By then Italy's 2019 budget plans will be coming into focus. And they may cause a much bigger clash with the European establishment.
To contact the reporter on this story: Nikos Chrysoloras in Brussels at nchrysoloras@bloomberg.net
To contact the editors responsible for this story: Vidya Root at vroot@bloomberg.net, Ben Sills, Emma Ross-Thomas