Italy's Standoff on Finance Chief Stalls Talks on New Government
Italy's Standoff on Finance Chief Stalls Talks on New Government
(Bloomberg) -- A standoff between Italian President Sergio Mattarella and populist leaders over a euroskeptic candidate for the job of finance minister is stalling efforts to form a government, as Moody's signals it could cut the country's rating.
Mattarella was struck by premier-designate Giuseppe Conte's failure at a meeting late Friday to present any alternative to naming economist Paolo Savona, who has repeatedly called on the government to plan for a possible euro exit, newspaper La Repubblica reported on Saturday.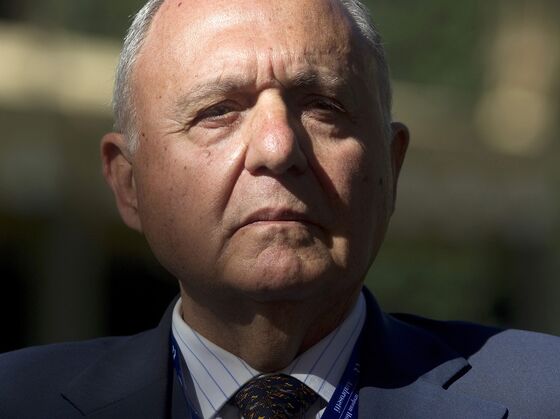 Mattarella, 76, a former constitutional court judge, insists on his right to name government ministers, without pressure from outsiders, La Repubblica said, adding that the head of state told Conte it was up to him to not worsen the crisis. Mattarella's office declined to comment on the report.
Matteo Salvini, leader of the anti-immigrant League, insists on the job of finance minister for 81-year-old Savona, a company executive and former industry minister. The Italy-Germany 10-year yield spread reached the widest since 2014 on Friday on concern a government of the League and the anti-establishment Five Star Movement would bust European Union budget rules by slashing taxes and boosting spending.
The struggle to form a government has set a new record for post-war Italy, with the country still without a new administration 83 days after the inconclusive March 4 elections -- beating a previous record of 82 days set in 1992. A failure by Conte to form a government could lead to early elections, possibly in the fall.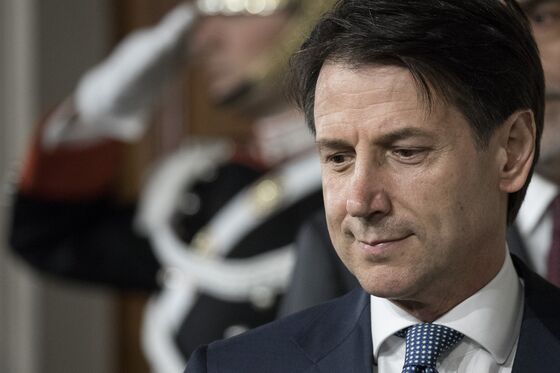 Conte, 53, a law professor at Florence University with no political experience, is already under pressure from both Mattarella and financial players. Moody's said in a statement that the coalition's proposals would lead to "a weaker, not a stronger, fiscal position," pointing to "potentially costly tax and spending measures, without any clear proposals on how to fund those."
Ex-premier Matteo Renzi, whose center-left Democratic Party suffered its worst-ever result in March, via Facebook blamed Salvini and Five Star leader Luigi Di Maio on Saturday for the spread widening.
"I'm really angry," Salvini wrote in a twitter post on Friday night, prompting a "like" from Di Maio. Salvini told senior League officials that the presidency was trying to impose a line which had not been voted by Italians, adding he was ready for early elections if necessary, newspaper Corriere della Sera said. Salvini's office didn't respond to a request for comment.
Bank of Italy Governor Ignazio Visco has also weighed in, cautioning Conte on economic prospects. "As soon as the markets perceive signs of a relaxation on our debt and on control of the deficit, tensions start on our government securities. One has to be careful about this," La Repubblica quoted Visco as telling Conte at a meeting on Friday.
Savona himself may pull out of the tussle. Savona told Corriere he is ready to serve, adding: "I don't want to interfere with the decisions of President Mattarella, for whom I have immense esteem. I can also take a step back and start writing again."
--With assistance from Lorenzo Totaro and Chiara Vasarri.
To contact the reporter on this story: John Follain in Rome at jfollain2@bloomberg.net
To contact the editors responsible for this story: Alan Crawford at acrawford6@bloomberg.net, V. Ramakrishnan, Claudia Maedler