New CEO Shelves Predecessor's Plan to Sell Bank's Masterpieces
(Bloomberg) -- UniCredit SpA is halting the planned sale of some works of art from a collection dating as far back as the Renaissance, marking the reversal by new Chief Executive Officer Andrea Orcel of a signature policy from his predecessor.
"UniCredit is halting any further sales and launching new and innovative initiatives to support art and culture," Orcel said in a statement on Wednesday. Art and culture "have a deep social value and are closely intertwined with the social function that I believe a bank needs to have in all its communities."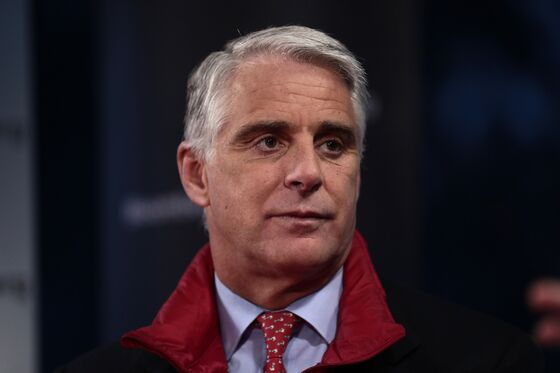 The decision ends former CEO Jean Pierre Mustier's "Art4Future" project, announced in February 2019, to sell the bank's most significant artworks to finance social impact initiatives as well as young and emerging artists.
Under the Art4Future plan, hundreds of impressionist, post-War and contemporary artworks were sold by Christie's in auctions held in London and Amsterdam starting from 2019. They included standout pieces by Gerhard Richter, Yves Klein, Ernst Wilhelm Nay, Andreas Gursky, Enrico Castellani and Nam June Paik.
UniCredit holds one of the top corporate art collections in Europe, amassing more than 60,000 works from the banks that joined together to create the group more than a decade ago. The main collections are based in Austria, Italy and Germany and include masterpieces from the 15th century to today.
Orcel, who took the helm April 15, has been tasked with laying out a growth strategy after doubts over the bank's direction led to Mustier's exit. The executive said in May that his aim is to move UniCredit away from restructuring, to delivering sustainable returns. He has been working to slim down the bank's structure and speed up decision-making, reducing the ranks of top management and cutting back on co-head structures which were another legacy of his predecessor.
UniCredit will ensure its collection is fully accessible to a wider public, arranging exhibitions and studying initiatives to provide virtual access to the public.
"Our aim will be to make our exceptional collection, more widely accessible to the public allowing us to further engage with our communities and support their development and wellbeing," Orcel said.