U.S. 10-Year Yield Falls Below 1.30% as Treasuries Rally Extends
U.S. 10-Year Yield Falls Below 1.30% as Treasuries Rally Extends
(Bloomberg) -- U.S. Treasury yields fell below 1.30% for the first time in more than four months as the global reflation trade faltered.
The 10-year benchmark rate touched 1.2996%, the lowest since Feb. 19, as it fell nearly five basis points, adding to a nearly eight-basis-point drop yesterday.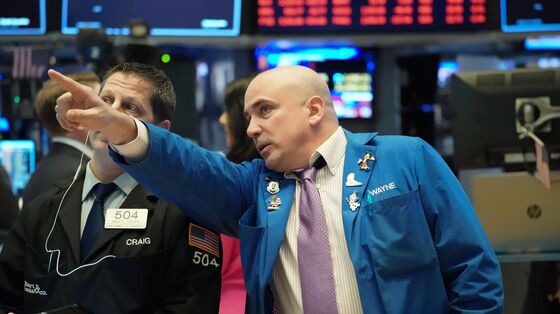 Treasuries are benefiting from indications that U.S. economic growth has peaked, along with a break in the auction schedule that's interrupting the supply of new notes and bonds until July 12. In addition, minutes from the Federal Reserve's latest meeting are set to be released Wednesday at 2 p.m. in Washington.