Tyson's New Faux-Meat Lineup Includes First Vegan Burger
Tyson Foods' New Faux-Meat Lineup Includes First Vegan Burger
(Bloomberg) -- Tyson Foods Inc. is adding a vegan burger to its lineup of alternative protein products in a first for the meat behemoth.
The burger, along with new faux ground "beef," bratwurst and Italian sausage, are the latest additions to the Raised & Rooted label, the Springdale, Arkansas-based company said in a release Monday.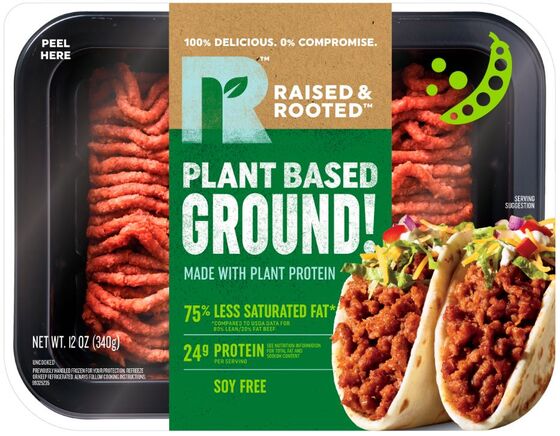 In a departure from the past, products under the label will be 100% plant-based to compete more directly with market incumbents like Beyond Meat and Impossible Foods, which have been dominating the space.
The new meat imitations, which are being marketed as grillable, are coming ahead of alternative-protein product launches planned in Asia in the coming months, including in Malaysia, Singapore, Australia and Thailand, the company said.
Tyson's shares climbed as much as 2% Monday while Beyond Meat's shares eased as much as 4.7%, heading for the biggest daily losses since March.