Two UBS Bankers Cleared, Three Get Fines Cut in Tax Appeal
(Bloomberg) -- A clutch of ex-UBS Group AG bankers had their punishments cut on appeal as a Paris court slashed the penalty the Swiss bank had to pay for helping wealthy French citizens hide their money.
UBS was accused of sending Swiss bankers across the border to illegally seek out new clients and of providing services to launder money French residents hadn't declared to the tax man. The parent bank was ordered in 2019 to pay 4.5 billion euros ($5.1 billion) but on Monday, the penalty was cut to 1.8 billion euros. Similarly, the French UBS unit's penalty was cut to 1.875 million euros from 15 million euros two years ago.
Christine Novakovic, UBS's head of wealth management for Europe, represented the bank physically in court during the March appeal. While she wasn't personally accused of any wrongdoing, she frequently waved her head in dismay as prosecutors made their closing arguments.
"When I read the indictment, I must say I didn't recognize UBS," Novakovic told the judges. "I know we didn't carry out the wrongdoing we're accused of."
The UBS appeals trial was also embodied by the six former bankers who sat in the courtroom during the hearings in March. On Monday, one had his initial acquittal upheld, and second had his conviction overturned. Three more were partly acquitted, while a sixth had his conviction upheld. All have previously denied wrongdoing.
Verdict: Acquitted of money laundering and client poaching for a second time 
Former CEO of UBS's wealth management unit
Throughout the March proceedings, Weil sat in the last row of defendants, often wearing a shirt, tweed jacket and light scarf. He was the sole defendant who was acquitted two years ago but French prosecutors challenged that decision, leading to his retrial.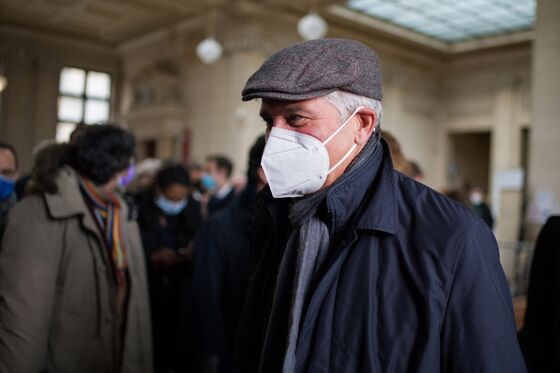 Weil told Paris judges that his legal nightmare began a day before his 49th birthday in 2008 when U.S. authorities indicted him on a charge of conspiring to help as many as 17,000 taxpayers abuse Swiss bank secrecy to hide $20 billion. He lost his job and was arrested five years later while vacationing in Italy. Weil was then extradited to the U.S. but ultimately acquitted in late 2014. The French case began shortly after.
In court, the former executive was questioned on tensions between UBS bankers based in Switzerland and their counterparts in France, which led to certain ex-employees making whistleblower reports. Weil sought to downplay the significance of these disputes. He put them down to the character of such bankers, describing UBS client advisers as "animals" and "egomaniacs."
Key Quote:

"They are very territorial, egocentric and clients -- they don't consider them to be clients of the bank -- they are their clients."
Verdict: Acquitted of money laundering, found guilty of poaching. Sentenced to a reduced 12-month suspended sentence and fined 300,000 euros 
Used to head wealth management for Western Europe
During the appeals trial, the 71-year-old was the first to reveal a number UBS had systematically refused to provide in the past decade. Kiefer, who reported to Weil, told the judges that the bank's France International desk — a Switzerland-based team focusing on French clients — had 6 billion to 9 billion Swiss francs ($6.5 billion to $9.7 billion) under management.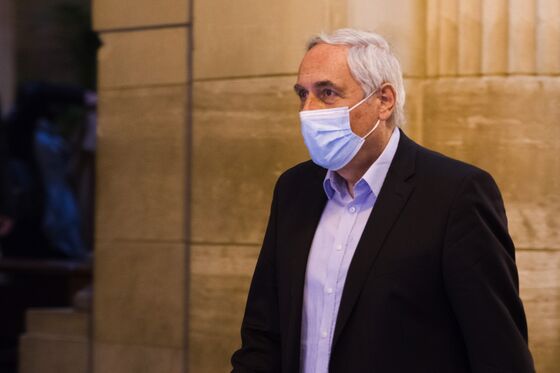 The number has been considered as a possible basis for calculating any fine for UBS and devising undeclared wealth.
Kiefer, the tallest defendant in the room, sometimes seemed to wonder what he was doing in court. "The accusations stem mainly from the fact that I was an employee at the bank," he said, speaking in French even though it's not his mother tongue. Kiefer also told the judges that under Swiss law and in line with internal rules, UBS was under "no obligation" to verify the tax situation of its clients.
Key Quote:

"Were there fraudsters among our clients? Probably," Kiefer said. "We had no clue about their tax situation."
Verdict: Acquitted of money laundering, found guilty of poaching. Sentenced to a reduced six-month suspended sentence and fined 200,000 euros. 
Ran UBS's France International desk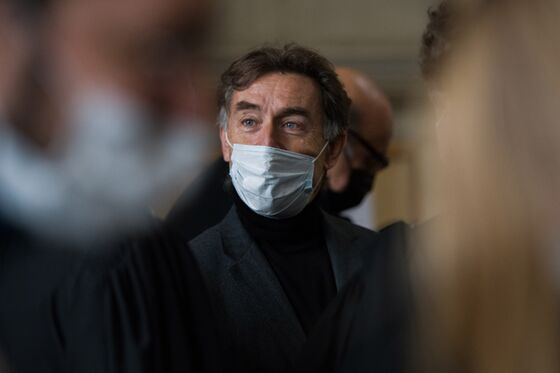 Wick invited a sarcastic remark from the judge after he said the France International desk's goal was to maintain longstanding relationships and added that "emotion, empathy were important values" for his team of bankers. Judge Hervé Robert replied that "that's not how I imagined the banking world."
UBS-sponsored events in France were designed to build up a positive image of the bank and its wealth management staff, Wick said, not to unlawfully recruit new clients or encourage them to send funds to Switzerland.
Key Quote:

"The guests, when they go back home, we want them to think, 'Gosh, UBS is amazing.'"
Verdict: Acquitted of money laundering, found guilty of poaching. Sentenced to a reduced six-month suspended sentence and fined 200,000 euros
Took over France International desk after Wick
Among lawyers and onlookers at the Paris appeals trial, many agreed that Baudry made the best impression at the stand. Baudry himself seemed to sense he had a more receptive audience than during the first court case and insisted on thanking the judges, but Presiding Judge Francois Reygrobellet immediately dampened his expectations. "You'll see later whether you should thank us," the judge said in March.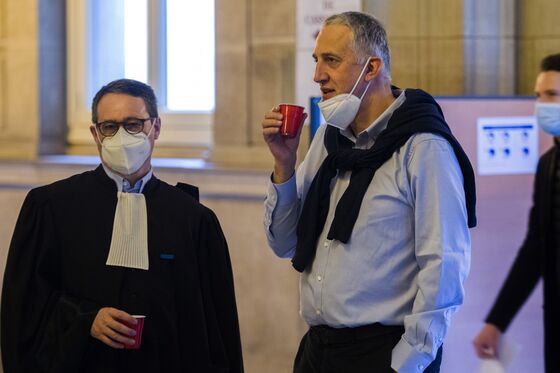 Baudry replaced Wick as head of the France International desk for about a year before leaving the bank in 2009 as part of a redundancy program shortly after Switzerland's bailed out UBS. "The only priority we had was to keep clients and staff members," Baudry said of the latter part of his time in charge.
He's now an independent wealth manager but remains proud of his time at UBS and considered the picture painted by the prosecution isn't a fair reflection of the bank back then.
Key Quote:

"It wasn't my ambition to join a mafiosi company, and UBS wasn't one."
The French unit was facing accusations it served as a vehicle to help its parent company unlawfully recruit wealthy French prospects. UBS France was set up at the turn of the century to develop business in the country, Béatrice Lorin-Guérin, the unit's head of human resources, told Paris judges. "We're not here to enrich Switzerland," she said.
Verdict: Guilty verdict on poaching charges upheld. Suspended sentence of 12 months and fine of 200,000 euros also upheld.
Former general manager at UBS France
De Fayet faced a series of questions over events Swiss bankers at UBS organized in France, seen by prosecutors as opportunities to unlawfully sign up new prospective clients. He said he never witnessed any Swiss bankers acting improperly during such events and considered the matter blown out of proportion.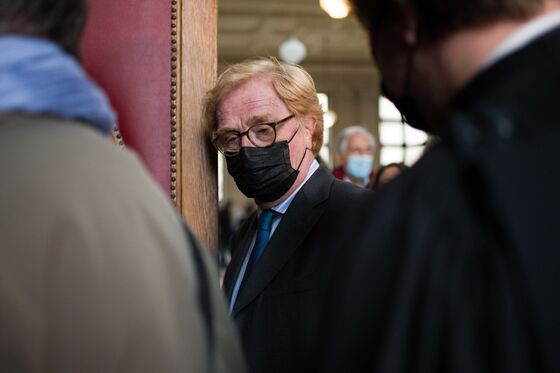 De Fayet had harsh words for the former UBS France bankers who told prosecutors that the unit and its parent acted unlawfully. He described them as "terrorists who hoped to get some money out of UBS" before leaving the bank.
In line with Lorin-Guérin's statements, he said his objective was to develop UBS France's business, not to allow colleagues based in Switzerland to mop up all local clients. De Fayet said UBS France's technique was to "scope out, flirt" with entrepreneurs who might be on the brink of selling their company or people who might fall into an inheritance.
"That was our business model, it gave us some satisfaction," de Fayet said. He claimed that the assets under management at the French unit tripled from 3 billion euros to 9 billion euros between his arrival in 2003 and his departure in 2009-2010.
Key Quote:

"I'm still wondering what we're doing in this mess," de Fayet told judges. "It was no fun going through what we went through," referring to the fact that he and his former colleague were interrogated by investigators while in custody.
Verdict: Acquitted on both counts of money laundering and poaching. His original suspended sentence of six months and fine of 50,000 euros quashed.
Used to head UBS France's Lille bureau
As during the first-instance trial, d'Halluin was the first defendant judges interrogated but aside from his testimony he didn't show up in court most of the time. When in attendance, d'Halluin would often close his eyes.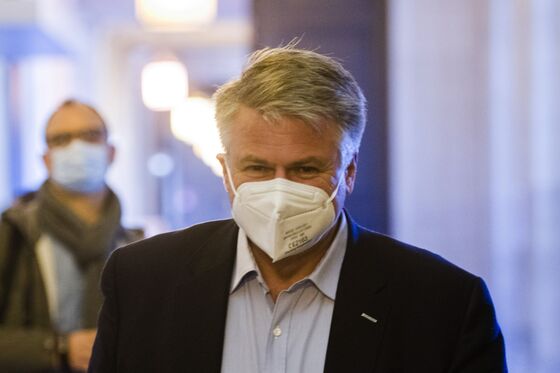 He started by telling judges he'd made "several factual errors" when interrogated while in custody by the police during the investigation. "I was exhausted, having not slept all night," he said. 
Judge Reygrobellet showed some sympathy for his situation, saying he was well aware of the toll in-custody interrogations can take. But prosecutors reminded him that he'd described the bank's actions in France from 2006 onward as "a nauseating search-and-sweep operation" that targeted well-to-do citizens with "inopportune visits" from Swiss bankers.
D'Halluin also recounted how he considered a pair of hunting trips he organized more than 15 years ago was a "clever" way to approach a businessman. While the events were funded by a Swiss colleague, who wasn't charged in the probe, d'Halluin denied ever helping him unlawfully recruit new clients in France. He said UBS France didn't have the budget to fund hunting events and had security concerns but still gave its go-ahead.
Key Quote:

"Hunting events weren't popular or encouraged at UBS France because there were indeed important risks of hunting accidents," d'Halluin said. "But they fit with frequent client centers of interest."