Toyota Extends Tianjin Plant Halt Due to City's Covid Clampdown
Toyota Extends Tianjin Plant Halt Due to City's Covid Clampdown
(Bloomberg) -- Toyota Motor Corp. is suspending operations at its joint-venture carmaking plant in Tianjin, as authorities mandate mass testing to keep infections of the omicron variant under control.
The factory, jointly operated with FAW Group Co., has been halted since Monday following the discovery of omicron's first domestic spread and the local government's push to implement mass testing for the city's 14 million residents. The decision was made "in consideration of the restrictions and the impact on our suppliers' operations due to the PCR inspection of all citizens in Tianjin," a spokeswoman for Toyota said Thursday.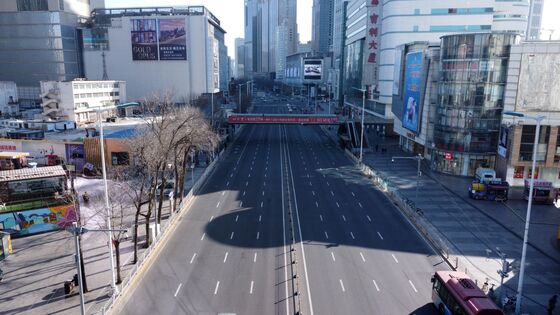 The plant in Tianjin produces around half a million vehicles a year, including popular Toyota models such as the Corolla sedan and Rav4 SUV. The halts come at a difficult time for the automaker, as it ramps up production to make up for output lost last year due to supply chain disruptions.
Toyota is one of many global businesses being impacted by China's Covid-fueled shutdowns. The northern city of Tianjin is one of the world's biggest ports and a major production hub for foreign businesses. On Wednesday, municipal authorities announced a half-day off for government agencies and companies to get their employee swabbed in the city's second round of mass testing to weed out covert omicron infections.
Toyota "plans to resume operations as soon as the government's instructions and the safety and security of the local community and suppliers are confirmed," the spokeswoman said, adding that it's still uncertain when that will be possible.