Tough-to-Disrupt Municipal Market Attracts Blockchain Developer
Tough-to-Disrupt Municipal Market Attracts Blockchain Developer
(Bloomberg) -- The municipal-bond market, with roots dating back to an 1800's New York City canal project, has a reputation for being stuck in a different century.
The $400-billion-a-year market, used by some 50,000 U.S. issuers, is known for small-sized deals that sometimes don't trade again for years after they're sold. Financial filings are often late and outdated. And hiccups with technology and human error can sometimes cause officials to forget to make bond payments on time.
That's why ConsenSys, a blockchain-application developer started by Ethereum co-founder Joseph Lubin, sees an opportunity to expand into the $3.8 trillion state and local debt market. The Brooklyn-based firm said on Tuesday that it acquired the broker-dealer Heritage Financial Systems, betting that governments can more efficiently raise funds and gain local investors by tokenizing municipal bonds on its Codefi platform.
"It's a great use case of the technology," said Emma Channing, who will coordinate the brokerage effort through Heritage Financial Systems. Terms of the agreement weren't disclosed.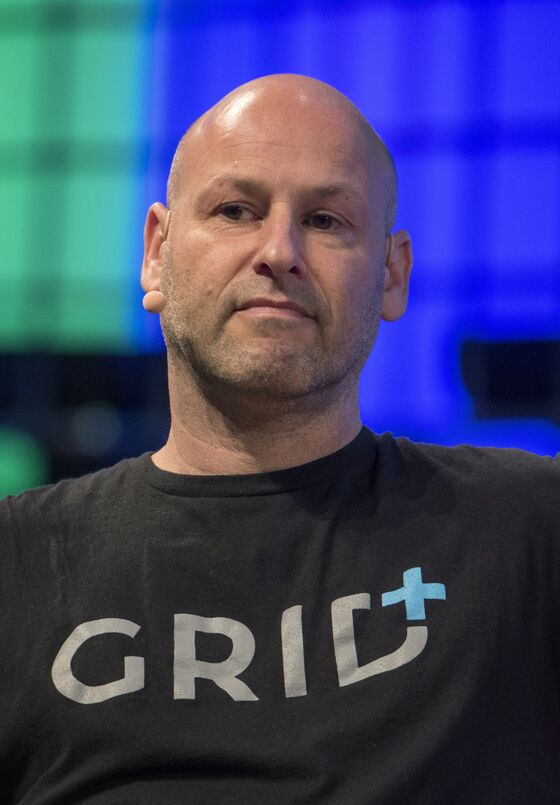 ConsenSys, which Lubin started in 2014, has made headway in other markets, creating a blockchain platform for commodity trading in late 2018 that's been backed by 15 banks. Still, the muni market has proved to be a tough nut for startups to crack: Neighborly, which was backed by investors like Laurene Powell Jobs, last year abandoned its effort to allow issuers to sell bonds in smaller denominations than the typical $5,000. It also at one point sought to use blockchain in bond offerings.
Blockchain technology, which was first used in 2009 for Bitcoin, uses a digital ledger to keep track of transactions, according to a Federal Reserve Bank of Chicago report. The technology can be used for record keeping as well as so-called smart contracts that are overlaid on the transactions, which could be used to replace legal contract work that is done manually, the bank said.
In the municipal market, ConsenSys says the technology could be used to program automatic bond payments for issuers and keep track of who owns the debt. Blockchain could also make it easier for issuers to sell securities in smaller denominations, known as mini bonds, the company says.
"There's a strong desire and demand for more local engagement and more democratization of these types of muni offerings," Channing said.
The purchase of Heritage by the company's ConsenSys Digital Securities LLC unit will give it both advisory and broker-dealer capabilities, she said.
Officials in Berkeley, California, have considered using blockchain as part of a bond deal since 2018. The use of blockchain was proposed as a way to cut out "middle men," such as the trustee that pays bondholders and the securities depository that keeps track of investors, according to a report in 2019.
But the report determined that it was still unclear whether the technology could actually cut costs and what the impact would be. In December, Berkeley asked for proposals from firms for a mini bond sale that uses blockchain or another digital-ledger technology.
ConsenSys said the technology could also make it easier to sell mini bonds. State and local governments have been selling the securities for decades to encourage local residents to buy their debt rather than big mutual funds or banks, but doing so can be more costly and time intensive than traditional sales. A University of Colorado Denver report released in 2016 found that when Denver sold mini bonds, the cost as a share of principal raised was between 2.5 to 7.8 times higher than with traditional offerings.
Neighborly, which was started in 2012, last year abandoned its effort to build out that business. The company had also sought to promote the use of tokenization in the muni market, according to a Medium.com blog post.
Patrick Berarducci, global fintech co-head at ConsenSys, said the company has a long track record using blockchain. Berarducci said the technology could be used to engage with citizen investors and get them excited about their investments.
If debt is issued for a recreation center, for example, the technology could easily verify a resident as owning the bonds and allow them free access once it's built.
"We can deliver what we say," he said.
--With assistance from Vildana Hajric.
To contact the reporter on this story: Amanda Albright in New York at aalbright4@bloomberg.net
To contact the editors responsible for this story: Elizabeth Campbell at ecampbell14@bloomberg.net, Dave Liedtka, Michael B. Marois