Tinder Founder Says 2014 Deal Was Driven by Distrust of IAC, Match
(Bloomberg) -- Tinder founder Sean Rad said he knew IAC/Interactive Corp. and Match Group Inc. might try to cheat the dating app's employees soon after its 2012 launch. 
Taking the stand in his suit against IAC and Match, Rad said he negotiated new options in 2014 granting him and other early Tinder employees and executives options for more than 20% of the company. Rad, who famously started Tinder during a hackathon at IAC's Hatch Labs incubator, said he sought the new deal because he didn't trust its owners to fairly value the app, which was then exploding in popularity. 
"We wanted a fair way, an independent way, of determining what Tinder is worth when it came time to paying the employees," Rad said. "The person paying us shouldn't be the person determining how much to pay us because there's a conflict of interest there. We were concerned that they were going to provide information about Tinder that's just wrong."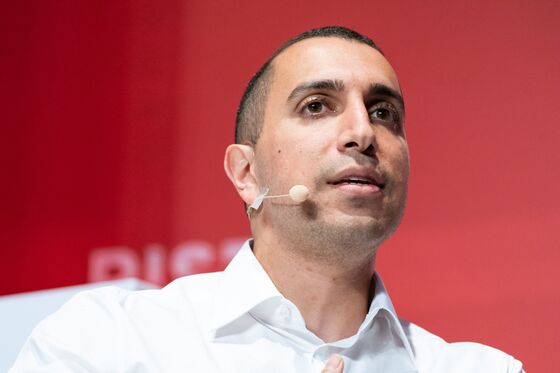 According to the 2018 lawsuit filed by Rad and other early Tinder executives in New York state court, that mistrust was validated when IAC and Match ultimately valued Tinder at $3 billion instead of the $13 billion the plaintiffs claim it was actually worth and also illegally canceled the 2014 options agreement.
IAC and Match have argued that Tinder's valuation was accurate based on input from both sides and that Rad and the other employees cashed out their options for more than $700 million. 
Rad recalled there was a "war for talent" in 2014, particularly when it came to mobile engineers who were being headhunted by Uber Technologies Inc. and other app companies. In order to attract and retain the workers they needed, Tinder needed to be "very clear" about how much money they were going to make. 
The suit accuses IAC and Match of providing false information to the two banks that were hired to value Tinder. The defendants also merged the company into Match right after the first valuation in 2017, when they were supposed to value it again in 2018, 2020 and 2021, Rad and the other plaintiffs claim.
Rad said that former Match Group Chairman and Chief Executive Officer Greg Blatt twice tried in 2016 to convince him to renegotiate the 2014 contract and also tried to bypass the valuation process in March 2017, just months after he had taken over Rad's role as Tinder CEO, suggesting that the company should be valued at $1.8 billion.
"I was furious, depressed, it was horrible," Rad said. "He was trying to tank the valuation. It was everything we had feared."
Rad said he still went through the valuation process, but "fought back very hard."
"It changed everything," Rad said. "He was coming after us and trying to undermine our entire agreement and I went into survival mode, I guess. At that time it was clear the only hope I had was to make sure that Tinder management gave the correct numbers, the truthful numbers, and I could expose Greg as a liar."
The following month, Rad wrote to a banker at Jefferies Financial Group, which he had hired as a financial advisor for the valuation process, saying he was "at war" and planned to "destroy" Blatt, who was going to learn "the biggest lesson of his life." 
"What I'm intending to say here is we will expose him," Rad said of the email to Jefferies. "I probably shouldn't have used those words but I was furious and I was kind of trying to pump myself up."
Rad is scheduled to return to the stand when the trial resumes on Friday.
The case is Rad v. IAC/InterActiveCorp, 654038/2018, Supreme Court of the State of New York (Manhattan).