Suburban New Jersey Homes Headed for Biggest Price Increase Since 2005
(Bloomberg) -- Pandemic-weary New Yorkers, eager to escape the confines of city living, may push up suburban New Jersey home prices by the most in 16 years.
That's the forecast by real estate consultancy Otteau Valuation Group for four counties close to New York City: Bergen, Essex, Union and Middlesex. The firm sees a dip in single-family home prices this year, followed by a 6% jump in 2021, the biggest annual increase since 2005.
"This looks like the 1970s, which was a time when people were leaving the cities," Jeffrey Otteau, president of the firm, said in an interview. "You had tremendous growth in places like Long Island and Westchester County, at the expense of the Manhattan economy."
New York's two-decade urban revival drew in families who put up with dense living conditions and costly housing as trade-offs for a short commute. That reduced demand for suburban properties, keeping a lid on values and making remote, multiacre estates especially hard to sell.
Now, three months into the city's lockdown, those norms are fading fast. New Yorkers no longer tethered to their Manhattan workplaces are free to move -- and those with the means to splurge are seeking big houses, with space for home offices and backyards for socially distant entertaining. Prices at the highest end of the market can be comparable to a three-bedroom apartment in Manhattan.
In May, contracts to buy New Jersey homes priced at more than $2.5 million soared 69% from a year earlier, according to Otteau's data. The increase came entirely from counties just beyond the city.
"When you go from a $3 million apartment to a $3 million home, you triple or quadruple your space," Otteau said. "You really don't care if the mayor shuts down the beaches, or the mayor shuts down the parks, because you've got all that in your backyard."
In the past year, it took 101 days on average to sell a $3 million-plus home in the prestigious Short Hills section of Millburn, according to data compiled by Tony Verducci, a luxury broker with Sotheby's International Realty. But last month, Verducci sold two such homes in the Essex County community, each within 15 days of their listing.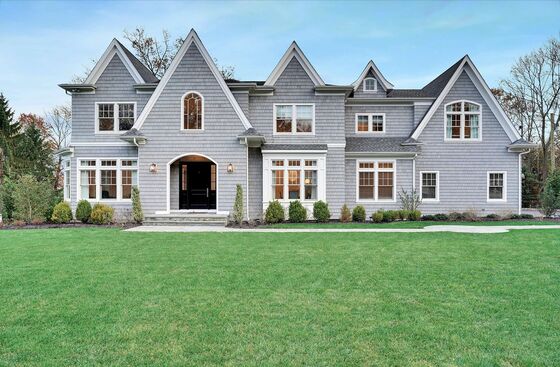 A seven-bedroom Short Hills property with a movie theater and a small basketball court found no takers before the pandemic. Verducci brought it back to the market on May 6 for $3.675 million and got two competing bids.
"You're taking everything you used to do outside and doing it in the home," Verducci said. "Everyone wants a home gym because their gyms are closed. They want a nicer kitchen because they're cooking now. When you're working from home, you kind of need a Zoom room."
His other listing, a newly built 9,600-square-foot home on a 1-acre lot, returned to the market on May 8 for $3.995 million. The seller quickly accepted an offer from a New York City-based buyer.
New Jersey allowed in-person home showings to continue throughout the lockdown, helping sellers throughout the state. But last month's trend toward pricey suburban houses was reflected even in parts of New York, where face-to-face showings were outlawed until just last week.
In Westchester County, for example, contracts to buy homes costing $2 million or more jumped 40% in May from a year earlier, while deals in other price ranges declined, according to data from appraiser Miller Samuel Inc.
Home-shoppers venturing to New Jersey aren't just casually browsing, said Ben Garrison, an agent with Coldwell Banker in Maplewood who's working with several would-be buyers from New York City. Some are juggling child care while working from home and are seeking more space before school, or a second wave of Covid-19, begins.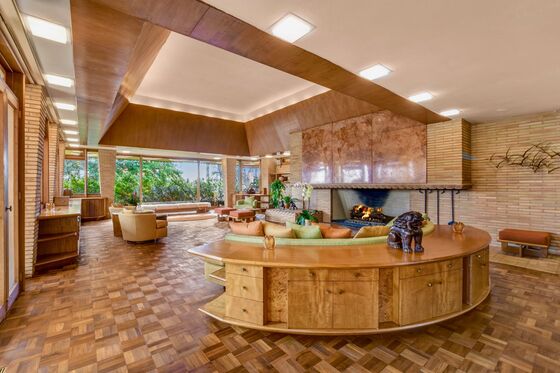 "They are laser-focused, highly motivated and they are being very decisive," said Garrison, who last week listed a $2.5 million Frank Lloyd Wright-inspired home in Maplewood, where a scene in "The Marvelous Mrs. Maisel" was filmed. Furnishings are included.
Luxury buyers' quick decision-making is also showing up in other Essex County towns. In the three months through June 13, homes in Montclair priced at $2 million or more spent a median of 35 days on the market, compared with 116 days in the previous three months, Garrison said. In Millburn, properties sold in a median of 37 days, down from 96.
"People are trying to find ways to engage in person again," Garrison said. "Small gatherings where people come over, bring their own wine, sit in a backyard with a fire pit, sitting apart but still seeing each other face-to-face. If you have the space to do that, that's obviously a good thing."