Some American Cities May Need to Wait Weeks for a Virus 'Test That Works'
States and Cities Improvise With Few Virus Test Kits to Be Found
01 Mar 2020, 01:47 AM IST
(Bloomberg) -- There's little that communities can do to contain the rampant coronavirus if they can't figure out where it is.
Concerns about identifying victims, already high after authorities up and down the West Coast announced four new cases on Friday, ratcheted up another notch on Saturday when Washington State reported a patient had died, the first in the U.S. In hopes of gaining control, some jurisdictions have begun developing their own alternative tests for the respiratory disease known as Covid-19.
In a short statement, the Washington State Department of Health announced one person had died. A day earlier, it said there was one travel-related case and a second of community transmission -- a high school student who attempted to return to school north of Seattle on Friday morning.
Santa Clara County in California announced that local investigators had identified a victim not linked to anyone who had traveled to regions with outbreaks, the second possible instance of so-called community spread. Oregon officials then identified that state's first such possible case.
Across the U.S., fewer than 2,000 people had been been checked for the virus by Thursday -- a bare fraction of those in other large countries. City and state officials are frustrated by the federal Centers for Disease Control and Prevention's slowness to distribute accurate tests that could identify spreaders of the coronavirus.
"In fairness to the CDC, doing this in the middle of an epidemic with a new pathogen is about the hardest thing you can do," said Peter Hotez, dean of the National School of Tropical Medicine at Baylor College of Medicine in Houston. "It's the nightmare scenario."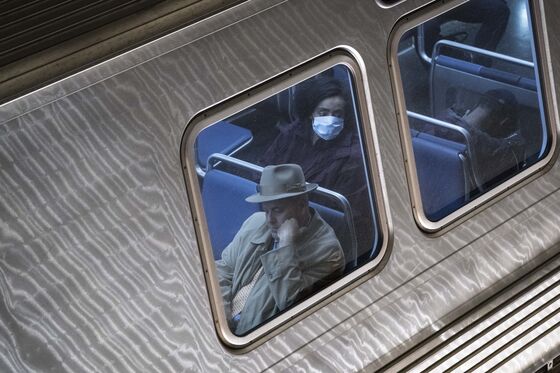 "The CDC is under a good deal of pressure to make good."
While the Trump administration has assured Americans that the country is well prepared for an outbreak, there have been missteps in the early weeks. Along with the problematic test kits, several hundred million more protective masks are needed for health workers, Health and Human Services Secretary Alex Azar told Congress this week.
"We're ordering a lot of different elements of medical, we are working on cures and we're getting some very good results," President Donald Trump said Friday. But several jurisdictions say they still don't have a virus test they can trust. The CDC distributed hundreds of kits weeks ago, quickly withdrew them, and then sent out instructions on how they might be modified for use after all.
Under even the rosiest scenarios, as new tests are distributed and local labs are authorized to do the work, more widespread testing looks at least a week or more away.
"There's not a large number of people that are being tested," Barbara Ferrer, director of the Los Angeles County Department of Public Health, said this week.
New York City decided against using even the modified CDC tests after scientists found they produced false positives, said Stephanie Buhle, a spokeswoman for the municipal health department. The state is awaiting a brand new batch of redesigned tests from the CDC. In the meantime, it's working on its own test independently, but that must be approved by the Food and Drug Administration before it can be used on the public.

"Either way, we believe we will have a test that works in the coming weeks," Buhle said.
Mayor Bill de Blasio, a Democrat who flirted with a run for president, said the city had been fighting to use its own test for five weeks.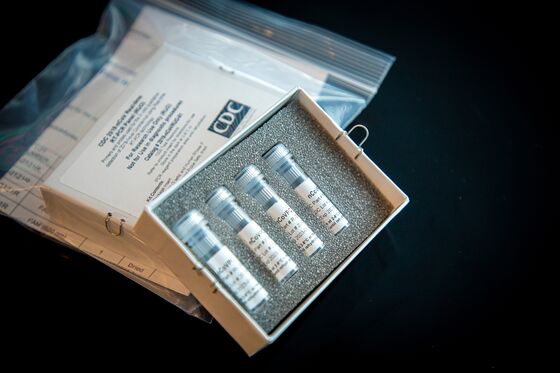 "This is a total failure of leadership by the Trump Administration and CDC," he said in an email. "We need to be able to diagnose patients in New York City if we're going to contain this. Don't make us fight this epidemic with one hand tied behind our back."

Testing is crucial in giving confidence to health-care workers that they can do their jobs safely, said Hotez. Ensuring that workers are protected takes more than just gear; hospitals and clinics need to have a clear set of diagnostic and testing tools so they can know what they're dealing with, he said.
Otherwise, health-care workers might balk at putting their lives on the line.

"If our first ring of defense, our health-care professionals, falters, then we could be looking at something pretty frightening," Hotez said.
Azar said Friday that the Food and Drug Administration and CDC are working to increase "flexibility to allow private-sector labs to develop coronavirus testing on an accelerated basis." The agencies will release their joint plan soon, he said.
He said 12 labs have created tests.

"We hope within a fairly short period of time to have a vast increase in the capacity of testing within the United States," Azar said.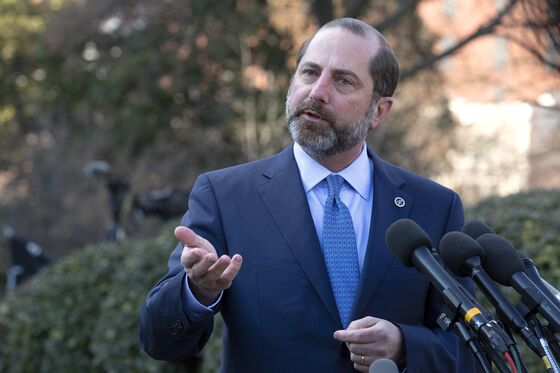 The biggest hospital system in Massachusetts has begun exploring alternatives to the CDC test, said David Hooper, chief of the Infection Control Unit at Massachusetts General Hospital in Boston.
Tests of people in Massachusetts have had to be sent to the CDC. The state public health laboratory said Friday it had an adequate supply of CDC kits and would start testing patients itself.
One case in California, the first of apparent local transmission, amped up anxiety about the pace of testing, as health experts fear the virus may be spreading undetected. Late in the day, Santa Clara County -- 80 miles south on the opposite pole of the region -- said local investigators had found another.
On Friday, state officials said California would immediately get enough new kits to test as many as 1,200 people in the community rather than shipping samples to the CDC in Atlanta.
"These new testing protocols and resources will help California medical experts identify and treat Covid-19 cases, trace potential exposures and better protect public health," said Governor Gavin Newsom. "I am grateful to the CDC and federal government for quickly heeding our state's requests."
Newsom had said the agency's initial efforts were "remarkably inadequate" -- only 200 kits for a state whose airports are a major entry point for travelers from Asia, where the disease originated.
When cases are suspected, authorities must move fast to isolate the person and begin tracing contacts, said Chris Van Deusen, a spokesman for the Texas health agency.
"You want to know what's going on out there," he said. "If we have suspicions someone has coronavirus, we want to confirm or rule it out as quickly as possible so we know what else we have to do."
Texas laboratories in Houston, Dallas and Austin will be conducting tests. The state laboratory should be able to get started in the next two weeks, after its scientists verify that the CDC's modified test is accurate, Van Deusen said.

Illinois, which was the first state to provide in-state testing, will add two labs next week, Governor J.B. Pritzker said in news conference Friday. Hospitals and some emergency clinics will eventually be partnering with the state to test patients with influenza-like symptoms, according a press release from the governor's office.

"This is a coordinated effort with state, city and local entities working together to put the full weight of our government behind this response," Pritzker said in the release.
--With assistance from Michael McDonald, Kelly Gilblom, Shira Stein, Thomas Black, Kristen V. Brown, Mallika Mitra, Christopher Palmeri, Brian K. Sullivan, David R. Baker, Sophie Alexander and Matt Day.
To contact the reporters on this story: Henry Goldman in New York at hgoldman@bloomberg.net;Susan Warren in Dallas at susanwarren@bloomberg.net;Michelle Fay Cortez in Minneapolis at mcortez@bloomberg.net
To contact the editors responsible for this story: Flynn McRoberts at fmcroberts1@bloomberg.net, Stephen Merelman