Son of Philippine Dictator Opens Door to Presidential Bid
(Bloomberg) -- The son of late Philippine dictator Ferdinand Marcos said he's eyeing a national post in the 2022 elections, opening the door for a presidential bid that could complicate President Rodrigo Duterte's political plans.
Former Senator Ferdinand "Bongbong" Marcos Jr., who took a break from politics after losing the 2016 vice-presidential race, said he's already organizing people on the ground who can help him mount a national campaign.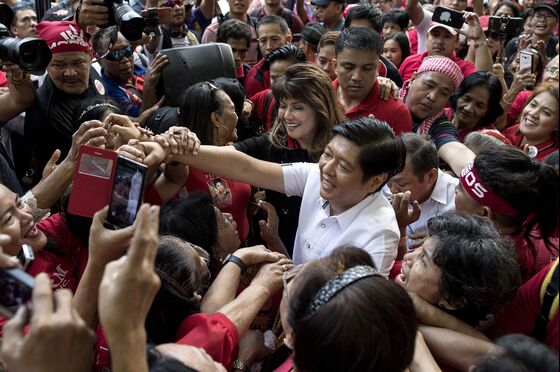 Marcos, 63, has been named as a possible administration candidate for the top post next year, along with the president's daughter, Davao City Mayor Sara Duterte. Sara has also named Marcos as a potential running mate in 2022.
"We are in constant discussions with all other parties as to how to position ourselves for 2022," Marcos said at a virtual forum on Wednesday, when asked if he's in talks with Sara's camp. He added that his campaign will focus on pandemic recovery and food security.
A faction of the ruling party PDP-Laban officially nominated President Duterte as the vice-presidential bet on Wednesday, with his long-term aide Senator Christopher "Bong" Go as the presidential hopeful. Duterte said during the party convention that he's inclined to pursue a vice-presidential run, while Go earlier said he's not keen on the top post.
"I want to see the continuity of my efforts even though I may not be the one giving the direction. I might be able to help," Duterte said in a livestreamed speech. Another group within the party wants boxer and senator Manny Pacquiao to run for the top post.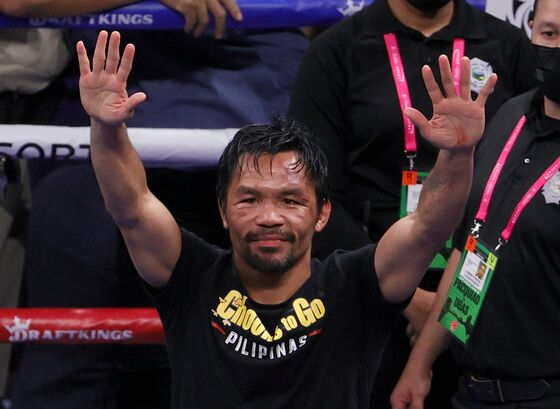 Duterte, limited to a single six-year term as president, could still drop his vice-presidential bid if his daughter runs for the top post, his spokesman said last month. Sara has said that she's willing to run as his father's successor although her plans remain unclear. 
Senator Panfilo Lacson, who's been criticizing Duterte's anti-corruption campaign, on Wednesday became the first politician to launch his presidential aspiration, with Senate President Vicente Sotto as running mate. 
Lacson, 73, said in his speech during the launch that corruption and illegal drugs remain pervasive even as Duterte nears the end of his term, while also criticizing the administration for supposedly allowing Beijing to encroach on Philippine-claimed territory in the South China Sea.