Rapid Covid-Testing Firm Draws $60 Million From Ventura Capital
Rapid Covid-Testing Firm Draws $60 Million From Ventura Capital
(Bloomberg) -- DNANudge Ltd., a maker of rapid Covid tests that were adapted on the fly from a consumer dietary-guidance technology, has received $60 million in funding led by Ventura Capital in a bid to ramp up production and expand diagnostic applications.
DNANudge will use the funding, which includes participation by Bank Julius Baer, to make more cartridges for its portable devices, which can diagnose Covid in about an hour, founder Christofer Toumazou said in an interview. The company is also making cartridges for cancer testing and consumer skin-care products.
Like vaccine makers Moderna Inc. and BioNTech SE, DNANudge is among a host of companies whose offerings gained prominence as the pandemic created demand for detection and protection. Originally targeted at helping consumers identify foods that fit their genetic profiles, the kit was quickly retooled by Toumazou last year for use in point-of-care Covid testing. 
"We're in the middle of this Venn diagram of consumer and diagnostics," he said. "We're trying to bring medical-grade testing technology to the consumer."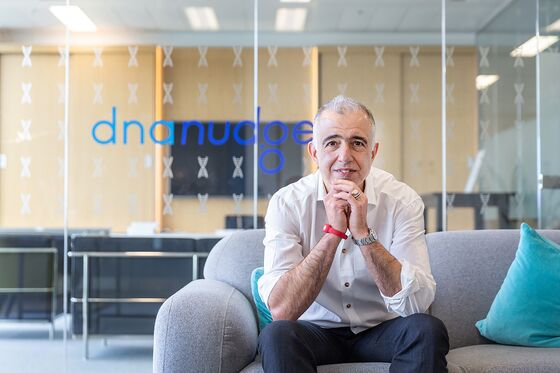 DNANudge allows doctors, nurses or other medical personnel to test saliva for small pieces of DNA that contain key information about people or pathogens. Toumazou, an Imperial College London professor, originally developed it as a way for consumers to learn which food products to use or avoid, based on individual genetic profiles.
After the U.K. bought millions of Covid tests that turned out to be flawed, the government turned to DNANudge and other companies to fill the gap. With government funding, the testing company developed the capacity to make about 800,000 cartridges a month. Last month, the firm won the Royal Academy of Engineering's 2021 MacRobert Award, which recognizes innovation, social benefit and commercial success.
DNANudge is only Ventura's second medical technology investment, managing partner Mo El Husseiny said in an interview. Ventura has about $1 billion invested in tech companies currently, he said. It has previously invested in music distributor Spotify Technology SA and ride-sharer Uber Technologies Inc.
El Husseiny learned about DNANudge while serving alongside Toumazou on the board of Owlstone Medical Ltd., another firm backed by Ventura that's developing breathalyzers to detect cancer, immune conditions and other diseases. During a coffee break, Toumazou suggested he try his dietary test to see what kind of advice it might give.
"This is what I got back," said El Husseiny, displaying his mobile phone screen on a Zoom interview. It showed a DNANudge app screen full of red squares, indicating foods and products to avoid or limit because of genetic concerns. "I've thought about those results every day since that outcome. My house has become a sugar-free zone, much to my daughters' consternation."
Now El Husseiny said he's becoming very involved in DNANudge.
The dietary business went into a rut last year as the pandemic consumed all attention. The fast Covid-testing retool, however, brought a purchase of more than $200 million from the British government that funded manufacturing of thousands of tests.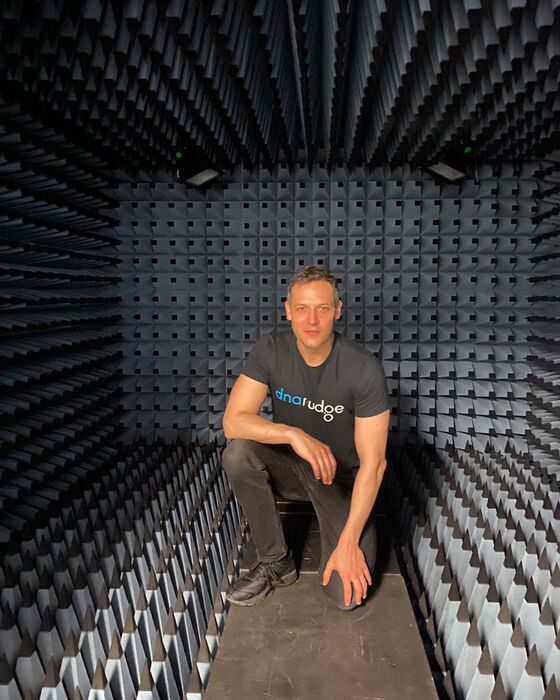 As Covid testing in the U.K. has fallen off, Toumazou's company has branched out into new regions and fields, including sexually transmitted diseases and consumer skin care. Its new Covid tests' ability can also distinguish between viral variants, including the highly transmissible delta strain that's been spreading around the world. That allows experts to track Covid versions that have frequently spread under the radar of U.S. laboratories.
Toumazou also wants to revive marketing efforts for DNANudge that succumbed to the pandemic not longer after they began.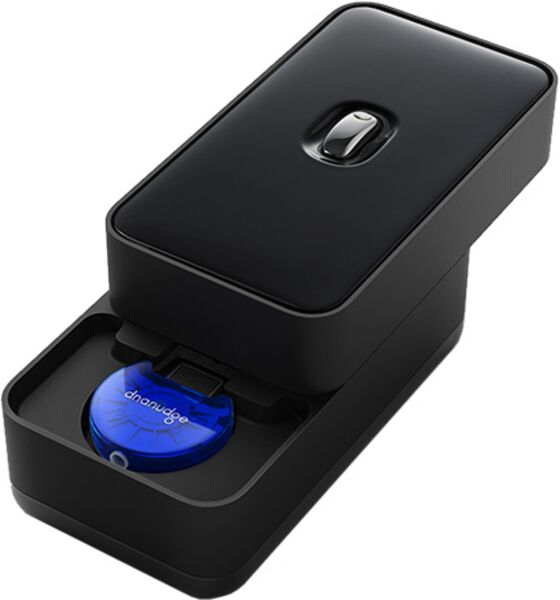 Both Toumazou and El Husseiny see DNANudge going public in the future, probably in the U.S.
"We always go for companies that we understand very clearly from founders are headed for public markets -- not to pray that some giant is going to buy it," El Husseiny said. "We're confident that we'll be spending some time a bit closer" to the U.S. "over the next couple of years."