Paramount Sues Chubb Unit Over 'Mission: Impossible' Covid Coverage
Paramount Sues Chubb Unit Over 'Mission: Impossible' Covid Coverage
(Bloomberg) -- Paramount Pictures Corp. sued a Chubb Ltd. unit for failing to fully pay claims related to delays and interruptions caused by the Covid-19 pandemic in the production of "Mission: Impossible 7" -- the latest in the blockbuster film series produced by its star Tom Cruise.
Federal Insurance Co. sold Paramount an insurance package that was supposed to cover more than $100 million in losses if cast members aren't able to take part in the production, resulting in delays or interruptions, according to the complaint filed in Los Angeles federal court Monday. 
"Paramount's losses are well within the limits of the policy," the company said in the complaint, without specifying how much it claims it lost. "However, when Paramount sought payment for the full amount of its insured losses under the policy, Federal refused."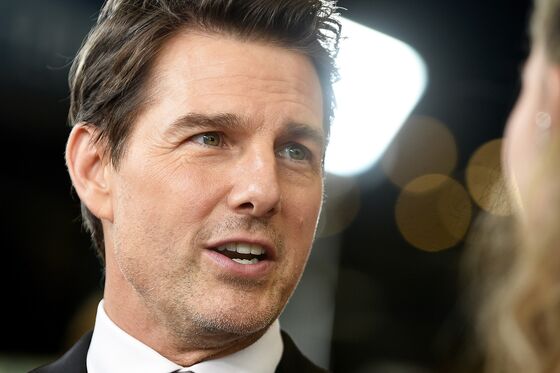 Paramount is the latest entertainment company to go after its insurer over Covid-19-related coverage. The producers of Apple+ "The Morning Show" sued Chubb last month claiming it refused to fully pay the more than $44 million of losses it incurred because of suspensions and delays related to the pandemic.
A spokesperson for Chubb said it's company policy not to comment on pending legal matters.
Production on "Mission: Impossible 7" was supposed to start in Venice, Italy, on Feb. 24, 2020, but it was shut down three days before the scheduled start because someone involved became ill, according to the complaint.
Filming was then reset to start in March 2020 in Rome, but Italy imposed a quarantine that again shut down the production, Paramount said. A Covid-19 outbreak among the crew and government restrictions in Italy, the U.K. and Abu Dhabi caused production to be suspended a total of seven times from October 2020 to June, according to the complaint.
An audio of Cruise berating staff for breaking Covid-19 protocols on set was widely circulated online in December.
Federal paid $5 million for losses associated with the illness in February 2020, but refused to pay any more, Paramount said.
The film company sued for breach of contract and is seeking unspecified general and punitive damages.
The case is Paramount Pictures Corp. v. Federal Insurance Co., 21-cv-06975, U.S. District Court, Central District of California (Los Angeles).