Omicron Pushes Up Hospitalizations in Australian State
NSW Premier Dominic Perrottet brushed aside concerns about record-shattering case numbers, saying the infections are unlikely to overwhelm the hospital system with nearly 94% of the state's adult population fully vaccinated and booster doses in full swing. There are 625 Covid cases in hospital in New South Wales, with 61 people in intensive care.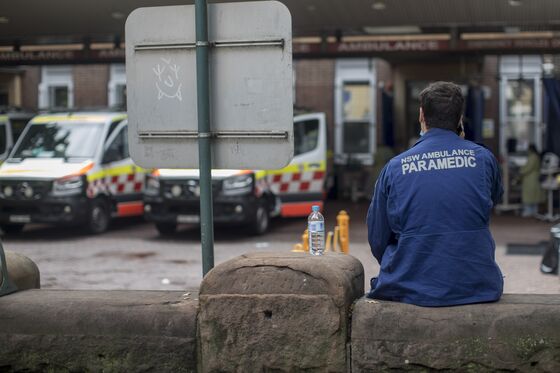 "There are many positive signs here," Perrottet said at a press conference. "Omicron, in relation to early reports, is one fifth as severe as the previous delta strain. We are still seeing very stable ICU presentations. There is strong capacity in our health system."
He reiterated a virus lockdown was not needed to stamp out the variant. "That is not an alternative that we are considering," he told reporters. "We need to learn to live alongside Covid. In the meantime, there will be inconveniences and challenges."
Perrottet said there will be "substantial changes" by all Australian states and territories on how they treat Covid from here on as the national vaccination rate has surpassed 90%.
The leaders of Australia's eight states and territories together with Prime Minister Scott Morrison will meet on Thursday to discuss how the country can continue to open in the face of rising cases.
Most of Australia has shifted toward living with the virus, relying on vaccines and a growing arsenal of treatments. While recent studies have raised hopes that omicron symptoms may be less severe compared with the delta wave, some health experts have warned that the health system will still be under strain should too many people get infected with the new variant. 
Morrison was sanguine about the surging cases, pointing to the fact that hospitals were so far able to cope. "There is ample capacity in our hospital system to deal with the challenges that we are presently confronting," he told reporters.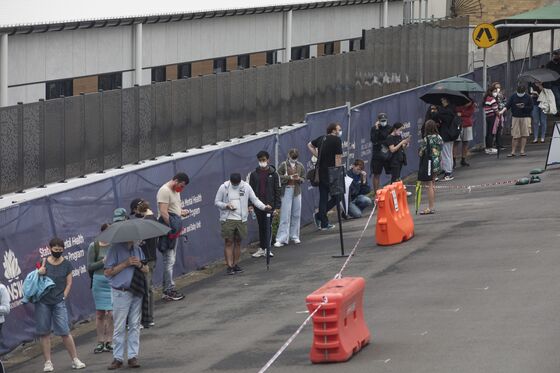 The pressure, right now, is largely faced by laboratories who are battling lengthy queues, leading to delays in results. 
In a bid to ease that burden, Perrottet has been urging residents to only join Covid testing queues if they have symptoms or are a close contact of a patient, a marked departure from past messaging. Perrottet has also called on other state leaders to consider rapid antigen tests for tourists, instead of the current RT-PCR. 
He welcomed a move by neighboring Queensland state, which reported 1,589 cases on Wednesday, to accept rapid antigen tests for inter-state border passes from Jan. 1.
Victoria, the second-most populous state, also saw new cases on Wednesday jump to a record of 3,767.
Neighboring New Zealand reported 46 new cases in the community in the past 24 hours, its health ministry said in a statement. The country has a total 48 Covid-19 patients in hospitals with seven of those requiring intensive care.