This Manhattan Toy Store Wants to Babysit Your Kids
This Manhattan Toy Store Wants to Babysit Your Kids
(Bloomberg) -- From its windows on Manhattan's Fifth Avenue, Camp looks like a regular upscale kids' boutique with books and stuffed animals. But behind a secret door is what owners say is the key to selling more merchandise.
Camp, which opened in December, is a 10,000 square-foot playground that brings the whimsy of summer camp indoors: Kids can jump on trampolines, plant seeds in pots and sculpt veggies out of Play-Doh in arts and crafts sessions. There are slides, driving games and music from the likes of Lady Gaga blasting overhead, plus—let's not forget it's retail—goods for sale. 
Right now, it's primarily a hands-on store where parents can bring their kids to shop and play. But it also lets the adults leave the kids behind—without looking like a bad parent.
A child can stay at the store for free for a few (supervised) hours in the evening once a month if their parents have a $50-a-month membership, which also includes free coffee and tea, member-only activities and earlier access than the general public. 
That's a perk that Camp wants more families to have during the day. So it has just closed on a deal to acquire Project Playdate, a business that will use certified caretakers to organize one-to-three-hour "day camp" sessions—either field trips outside or in-store activities—and it aims to roll out the fee-based service next month. It declined to name the purchase price. Project Playdate CEO Amanda Raposo will join Camp as its chief experience officer in charge of programming.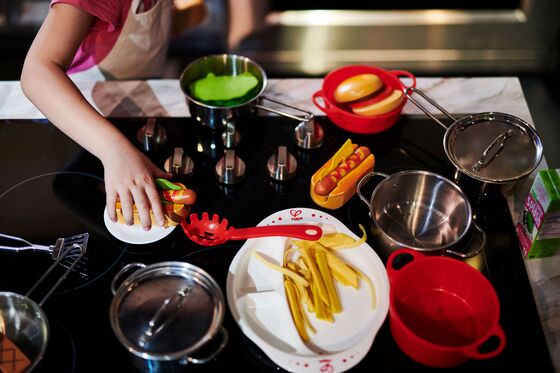 All of this might seem like a stretch for a retail company whose core business is to sell its products. Chief Executive Officer Ben Kaufman said he doesn't see it that way.
"We don't think about things in relation to basic retail," says Kaufman, who is also the chief marketing officer at news outlet BuzzFeed. "We think about it in terms of how it can serve families."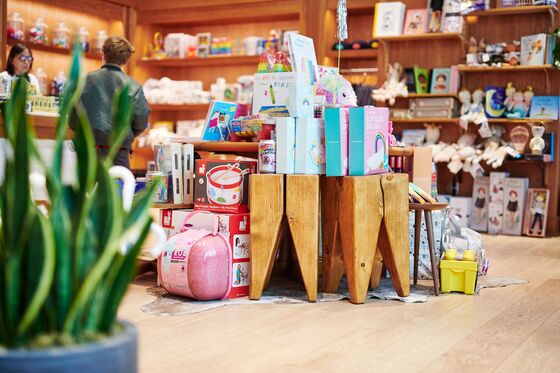 The retailer has raised $11 million in a series A funding round led by RRE Ventures and Imaginary Ventures, Kaufman said, and a former CEO of Toys "R" Us in the 1990s, Michael Goldstein, joined Camp's board last month. The company will open three more stores by the end of 2019, in Brooklyn, Dallas and South Norwalk, Connecticut.
The U.S. toy market is ripe for innovation after being hobbled in recent years. Former giants like Toys 'R' Us and KB Toys went bankrupt. The iconic FAO Schwarz, which helped pioneer the store experience model, abandoned its New York City flagship for a few years after then owner Toys 'R' Us shuttered it in 2015. It returned to Manhattan late last year. Retail toy sales dropped 2% to $21.6 billion last year, according to NPD Group.
This is the challenging space Camp is stepping into, and its "brave" approach is what other toy stores need to be doing, says Piers Fawkes, founder of PSFK, a retail research company.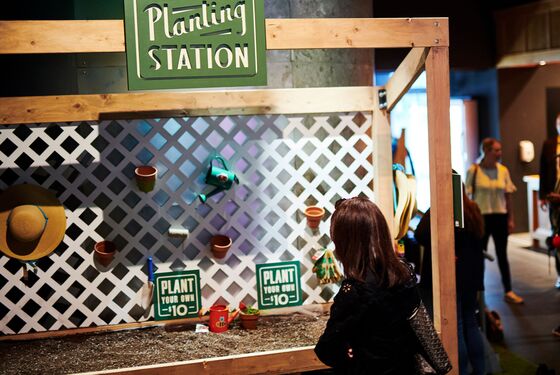 "Retail openings can be pedestrian," he says. "In a world where anything can be purchased from an online e-commerce retailer at any time, how do you trigger a reason for people to come into your store and be involved with you and even start a relationship with you?"
Visitors to the store don't need a membership to enter, and while experiences are a plus, the key to the company's success in the end will be whether patrons make purchases, Fawkes said.
According to Kaufman, 56% of families coming into the store buy something, and 32% of transactions are from returning customers. The theme at Camp changes every three months.
"There's incredible loyalty and stickiness to the brand," he said. "They buy things because they happen to be there and see something they remember they need or that they like."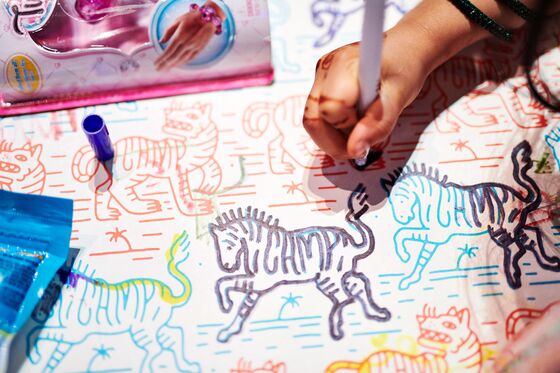 Parent Erica Chodkowski strolled into Camp on a spring weekend and spent half an hour taking photos of her seven-month-old daughter on a set of bunk beds, a disco dance floor, a rocking horse and a canoe. "For us, it was just photo opportunities," Chodkowski says. "Everything was displayed really well. I didn't feel that the merchandise was forced upon you."
She bought a magic wand and loved the rocking horse but says the $200 tag was out of her price range.
"They offer something that is not in every shopping mall and is not in Walmart and Target,'" says Chodkowski, who found out about the store through a Facebook group for mothers. "Maybe they just have to watch price points."
To contact the editor responsible for this story: Anne Riley Moffat at ariley17@bloomberg.net, Lisa Wolfson