Mt. Gox Creditors to Get Billions in Bitcoin After Plan Approved
The Japanese trustee for the defunct cryptocurrency exchange Mt. Gox said creditors have approved a plan that will eventually lead to the distribution of more than $9 billion in Bitcoin.  
Creditors can elect to receive about 90% of the assets owed to them under the proposal that was ratified by a majority, according to the English language version of the announcement dated Oct. 20. The plan was sent to Tokyo District Court, which made a confirmation order on the proposal. The trustee didn't say Wednesday when the distributions would be made.
Mt. Gox was once the world's biggest Bitcoin exchange, until it closed in early 2014 after losing the coins of thousands of customers. Some of the holdings have subsequently been found. Any payout is expected to be a fraction of the original amounts held by creditors, after taking in account the lost coins.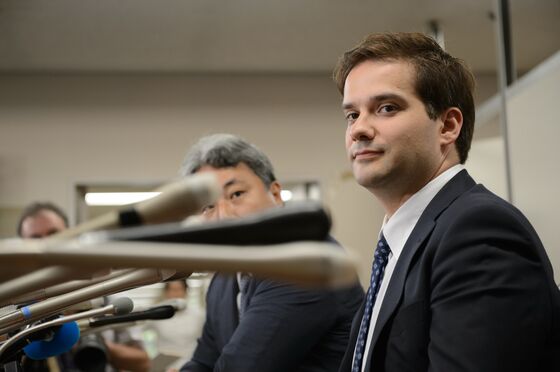 The trustee held a trove of 141,686 Bitcoins, as well as cash and Bitcoin Cash coins as of September 2019, according to prior documents. Tokyo-based Mt. Gox suspended all trading and went offline in February 2014 after losing about 850,000 Bitcoin valued at around $500 million at the time.  
The coins held by the trustee are valued at more than $9 billion, based on the record high of more than $66,000 registered Wednesday for Bitcoin. 
"It's a date every market participant needs to keep their eye on," said Avi Felman, a portfolio manager at BlockTower Capital. There "will likely be significant volatility around the event, and if Bitcoin is overheated, it could mark a local top as holders finally are able to take profits on their positions."
Fortress Investment Group LLC had been offering creditors an earlier but lower payout than was being considered under the trustee-backed proposal that was filed to the Tokyo District Court.