Maxwell Family Scion Is Back in Business After 8-Year Ban
Maxwell Family Scion Is Back in Business After 8-Year U.K. Ban
(Bloomberg) -- Kevin Maxwell, son of the late disgraced publishing baron Robert Maxwell and brother of Ghislaine, is back in business after an eight-year ban on him managing a company expired.

Maxwell was appointed director of London-based Avenue Partners Developments, regulatory filings show. Malcolm Grumbridge, a long-time business associate of the Maxwell family, set up the real estate company last year.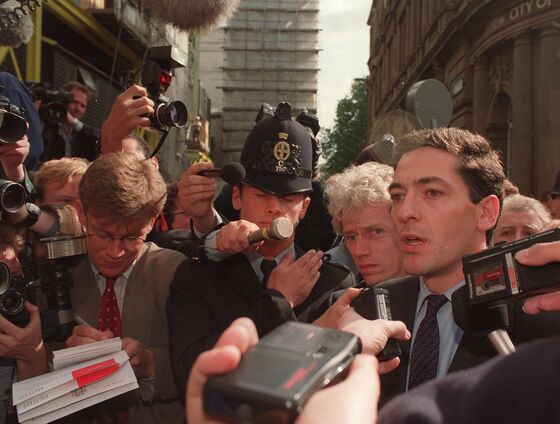 Maxwell declined to comment and Grumbridge didn't respond to requests for comment.
U.K. regulators banned Maxwell in 2011 from running a business for his role in the collapse of a construction and maintenance firm, Syncro Ltd. He and another director reportedly made payments to companies they were also involved with before its collapse. Maxwell's disqualification was longer than the U.K.'s average since April 2014 of 5.7 years.
It was another dark turn for the Maxwell family, which once ran a media empire that rivaled Rupert Murdoch's. Robert died at sea in 1991 after falling overboard from his 180-foot yacht named the Lady Ghislaine. Investigators then discovered he had been raiding one of his firm's pension funds to prop up other companies. Kevin declared personal bankruptcy a year later after declaring debts of 400 million pounds -- $800 million at the time.
Ghislaine has been engulfed in scandal because of her ties to the late sex offender Jeffrey Epstein. Alleged victims of Epstein -- who died in his prison cell last year -- claim Ghislaine aided his sexual abuse. Maxwell has denied those allegations.
--With assistance from Tom Metcalf and Edward Robinson.
To contact the reporter on this story: Ben Stupples in London at bstupples@bloomberg.net
To contact the editors responsible for this story: Pierre Paulden at ppaulden@bloomberg.net, Chris Bourke