Jared Kushner Plans to Open Investment Firm in Miami, Israel
(Bloomberg) -- Jared Kushner plans to open a Miami-based investment company with an office in Israel later this year, according to a person with knowledge of the matter.
The son-in-law to former President Donald Trump is in the final stages of starting the investment office, called Affinity Partners, Reuters and the Jerusalem Post reported earlier Wednesday, citing sources they didn't identify. The person familiar with the plans, who confirmed them to Bloomberg, wasn't aware of those details.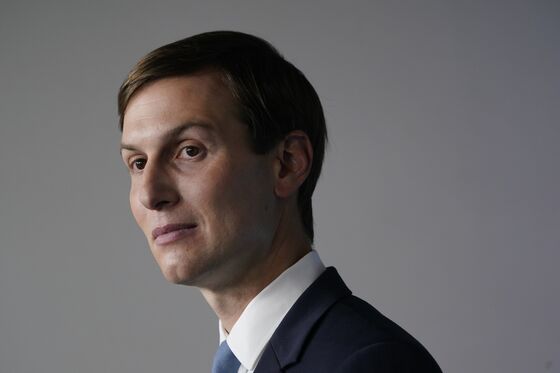 The Israel office will pursue regional investments in that country to connect its economy to India, North Africa and the Gulf, Reuters reported. In Kushner's last year in the White House, he brokered a deal between Israel and several Middle Eastern countries. There are no details on potential investors yet.
Before joining his father-in-law as a political adviser in Washington, Kushner was chief executive officer of Kushner Cos., his family's real estate company. Kushner didn't return to the firm after leaving the White House, according to two people with knowledge of the matter, instead moving to an affluent Miami enclave with his wife, Ivanka Trump.
Since leaving the White House, Kushner has been working on a book, which will be published by Broadside Books, a conservative imprint of HarperCollins. It's scheduled to come out in early 2022.