J. Crew's CEO Defines His Era with 'New Crew'
J. Crew's CEO Defines His Era with 'New Crew'
The apparel chain rolled out a brand relaunch this month, declaring on signs in its stores and in its digital marketing that "the New Crew" has arrived. The revamp includes a wider range of sizes, an emphasis on inclusiveness and more entry-level-priced garments, among other things.
Brett has done interviews recently with the Wall Street Journal and CBS laying out his vision, and the chief design officer he hired, Johanna Uurasjarvi, chatted with Vogue. The media appearances are strong signals the company sees this moment as a pivot point.
When I consider J. Crew's new direction, Brett seems to have the overarching ideas right.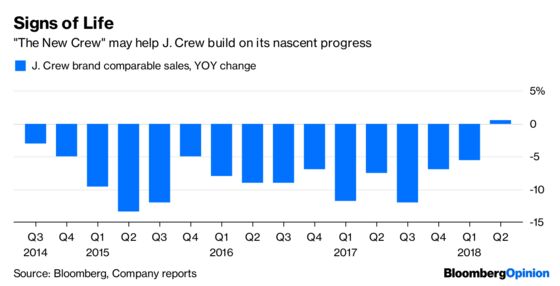 If there is one tidbit from the J. Crew media blitz that gave me confidence in Brett's approach, it was this remark he made during his "CBS This Morning" interview:
That's the primary change that's happened over the past decade, is that people do want to be authors of their own look, and express their own individuality. And the brands that have stuck to the idea of dictating a look, I think, have fallen by the wayside.
That Brett wants to listen to shoppers, rather than decree to them what's cool, is a hugely important shift for J. Crew that could go a long way in fueling a turnaround.
I also think Brett is smart to offer extended sizes. As my predecessor Shelly Banjo noted, plus-size is a vastly underserved and fast-growing market. And its new loyalty program also is a solid idea, because it's a way to offer value to your best customers while perhaps relying less on those tired "25 percent off your purchase" promotions.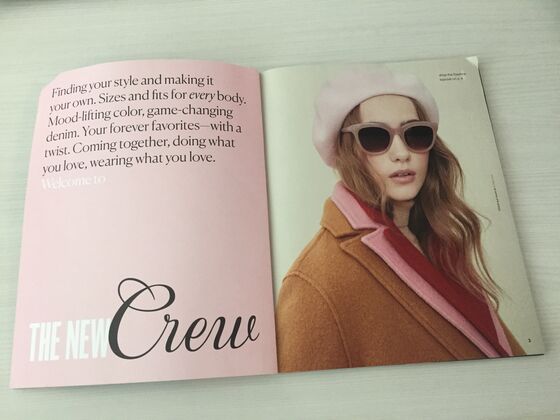 Skimming through the new J. Crew catalog that landed in my mailbox last night, much about the pricing structure seemed well-calibrated for the J. Crew customer, such as cashmere sweaters at $98. But I'm not convinced some of the lowest-price offerings, such as $15 t-shirts will have major impact. There are no shortage of those in today's marketplace; differentiated, unique items are what's going to make J. Crew into a destination again. And I don't think J. Crew's new sub-brands — including Point Sur for women and Wallace & Barnes for men — are necessarily a useful distinction for shoppers.
Most importantly, though, I can't help but wonder if J. Crew simply has too much ground to make up now to return to its former glory. The J. Crew brand did manage to record positive comparable sales in the latest quarter for the first time in four years. But the company did let an awfully long stretch of time go by before moving in a new direction, allowing perceptions to calcify that this brand was out of touch.  
Brett has a good, big-picture view of what J. Crew needs to win them back. I just worry that his sound ideas might have had a better shot at success if implemented, say, two years ago.
To contact the editor responsible for this story: Beth Williams at bewilliams@bloomberg.net
This column does not necessarily reflect the opinion of the editorial board or Bloomberg LP and its owners.
Sarah Halzack is a Bloomberg Opinion columnist covering the consumer and retail industries. She was previously a national retail reporter for the Washington Post.