Israel's Mossad Spy Agency Nabs 100,000 Virus Test Kits
Israel's Mossad spy agency has obtained from unidentified sources 100,000 coronavirus test kits and is expected to lay its hands on millions more.
It's not clear, though, whether they're usable.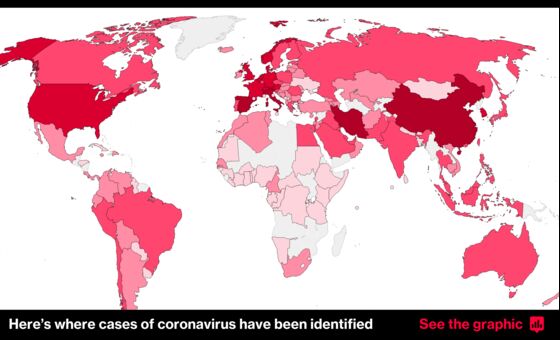 The Mossad, which is not generally involved in purchasing activities, entered the picture because of a shortage of kits, the Ynet website reported, without saying where it got the information. It said they were brought from two countries in a "complex" mission, while Channel 13's Barak Ravid said they came from countries with which Israel has no diplomatic relations.
This is the second surveillance agency that Israel has roped in to deal with the disease. Earlier this week, the Shin Bet domestic security service was authorized to use a technology developed primarily for counterterrorism purposes to identify who infected people may have come in contact with. The use of this technology by a government agency has come under fire from critics who regard it as a dangerous invasion of privacy.
Health Ministry Deputy Director General Itamar Grotto said the kits the Mossad brought don't include items like swabs that are currently in short supply, Ynet said. His boss, Moshe Bar Siman Tov, told Army Radio the ministry would have to make sure the test kits haven't expired and that they are the appropriate ones.
Unidentified senior officials told Ynet the Mossad brought what it was asked to bring and its supply line was still open.
Prime Minister Benjamin Netanyahu said earlier this week that Israel would significantly increase the number of daily tests to at least 3,000, and likely 5,000. Governments around the world are under fire over the shortage of test kits.
The number of confirmed coronavirus cases in Israel jumped 22% to 529 on Thursday from the previous day, including six people in serious condition. There have been no fatalities.