ISA CEO Dismisses Fears of Meddling if Ecopetrol Buys Company
ISA to Sell Telecom Unit to Focus on Electricity, Highways
(Bloomberg) -- Electricity utility Interconexion Electrica SA will retain its managerial independence if it gets bought by Colombia's state oil company, according to Chief Executive Officer Bernardo Vargas.
Ecopetrol SA is in talks with the Finance Ministry to buy a 51.4% stake in the electricity transmission company, known as ISA, in a deal worth around $4 billion.
"They recognize that if they interfere in ISA's corporate governance or managerial autonomy they are going to be shooting themselves in the foot," Vargas said in a video interview Friday.
Questions about ISA's operational independence are "a valid concern in the mind of many people and in our minds as well," Vargas said. However, Ecopetrol's CEO and chairman, as well as Finance Ministry officials, have provided reassurances publicly and in private that they have no intention of destroying value by interfering in the company's plans, Vargas said.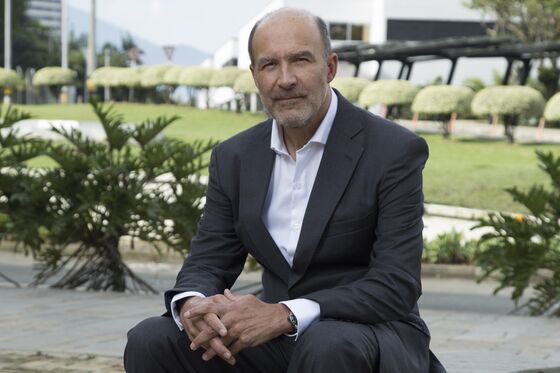 Shares in ISA have returned 14% since the start of 2020, compared to a 21% drop for the benchmark Colcap index.
After selling so-called green bonds in the Colombian market last year, ISA plans to tap the overseas market by selling $400 million of debt "before the U.S. closes for summer vacation," Vargas said. This is to refinance other debt, he added.
The company wants to keep borrowing low enough to ensure that it could take advantage of any deals that might present themselves, Vargas said.
"We are very careful in managing our debt because that's the dry powder that we have for acquisitions or for opportunities that come up in the market," he said.
Currently, the company has a "very high capacity" to expand, since net debt is less than four times earnings before interest, taxes, depreciation, and amortization, or EBITDA, he said.
Earlier this year, it closed a deal for the acquisition of Brazil's Piratininga-Bandeirantes Transmissora de Energia for approximately $277 million, and last year bought Orazul Energy Group in Peru, allowing it to increase its share in the Andean nation's electricity transmission to more than 70%.
The Medellin-based company also operates more than 1,000 kilometers of highways in Colombia and Chile.
Earlier on Friday, ISA announced plans to sell its telecommunication and information technology unit to focus on its core businesses of power transmission and road concessions.
The sale of 100% of the shares in InterNexa is expected to happen this year, the company said in a statement. Vargas said he is prohibited from saying how much the sale is expected to raise.
The sale takes advantage of high investor appetite for telecommunications and IT in the region, he added.
"The market is hot for these types of assets right now," he said. "We think it's a very good time to sell."