Inside the $1.5 Billion Market for Streamer-Branded Merchandise
Inside the $1.5 Billion Market for Streamer-Branded Merchandise
(Bloomberg) -- In February, Jordan Maron, aka CaptainSparklez, a popular YouTube personality known for playing Minecraft, leading fitness challenges and producing electronic music, debuted his own brand of athleisure apparel, called Quality Content. The palette of the collection is inspired, in part, by Maron's collection of sportscars, which includes an orange Porsche 911 and a blue Ford GT. Within hours, his $45 Ferrari-black jogger pants were sold out.
Currently, Maron, 28, sells all of his gear over the internet, but he's hoping to get into retail stores soon. "For me, it's about trying to diversify," he said. "You never know when the world is going to change."
For the Lambo-owning livestreaming crowd, 2020 was supposed to be a record year for selling things online. But now the spread of the coronavirus has thrown the previously booming market into uncertainty. With schools shuttered and entire communities on lockdown, audiences on sites like Twitch, YouTube and Mixer are expected to mushroom. What's less certain is whether fans will keep snapping up streamer-branded gear and apparel with the same enthusiasm during an economic downturn. 
Daily users of livestreaming worldwide will triple to 45 million this year, according to WinterGreen Research Inc., as more people stay home as a result of Covid-19. "The coronavirus will seriously impact the livestreaming industry, creating mammoth unanticipated growth as all people are stuck in their homes without much interesting for entertainment as all the live sports disappear," said Susan Eustis, president of WinterGreen.
If streamers' merchandise sales keep pace with their swelling audiences, revenue could hit $4 billion this year, according to WinterGreen, up from $983 million in 2017. Streamers stress that they aren't out to make money off the pandemic. They are simply looking to keep people entertained during a difficult time. 
Matthew Kiichi Heafy, the guitarist and lead vocalist for the heavy-metal band Trivium, who regularly streams his practice sessions, said his sales held steady in the first few weeks of the pandemic, even as financial anxiety and job losses mounted. Since the coronavirus hit, his average viewership has more than tripled, he said.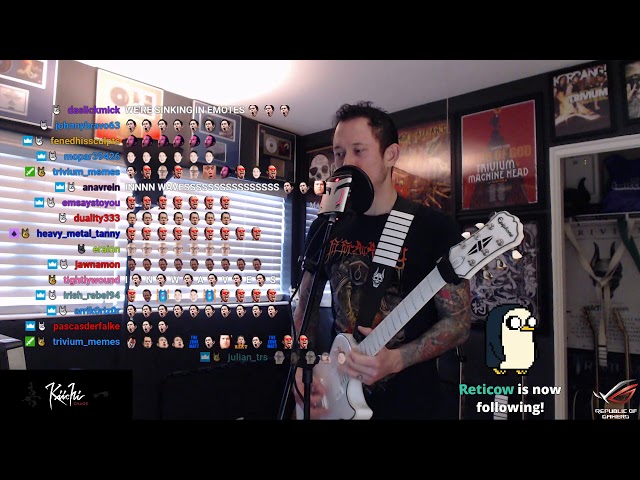 About 15% to 20% of his streaming revenue comes from merchandise. That's a typical percentage for many online entertainers. T-shirts, hoodies and backpacks are his top sellers.  "It's one of those things I call mailbox money," Heafy said. "It's stuff that doesn't need to be actively worked at once it's set up."
A handful of companies are now making it easier to tap into the merchandise market. In January, StreamElements launched a new way for any streamer to set up and run a virtual store. Whenever a viewer purchases a T-shirt or a hoodie, the streamer receives an onscreen notification, which allows them to thank the buyer mid-performance. "That makes people more likely to want to see your merchandise and go into the store," said Sarah Daniels, who streams her gameplay on Twitch.
Meanwhile, competitor Streamlabs is helping to set up about 2,000 new merchandise stores a week, offering products such as flip-flops, coffee mugs and iPhone cases branded with a streamer's logo. Higher up the food chain, some top performers have been collaborating with big, well-known brands. In December, Tyler "Ninja" Blevins teamed up with Adidas SA on a new line of branded sneakers that can retail for as much as $150. 
In January, toymaker Jazwares LLC started selling toys for little kids inspired by Blippi, a children's entertainer who is big on YouTube. The line is now sold at Walmart and Target. "It's right off the bat quite successful," said Jeremy Padawer, a partner at Jazwares.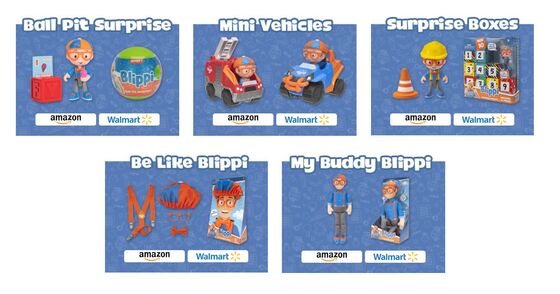 This fall, Jazwares will also begin selling toys from the popular YouTube channel  Cocomelon. Padawer said he was optimistic the branded products for kids would keep selling no matter what happens economically in the months ahead. "Toys tend to do reasonably well in a recession," he said.
With the economic impact from the novel coronavirus spreading quickly, Maron said he is hunkering down, streaming in place and making good use of his new home gym. He's upbeat about the challenge. Like a lot of top streamers, he's already well accustomed to working from home.
 
Get Your
Daily Newsletter
Get market moving news, top news & compelling perspectives
---