Influential Fed Economist Thomas Laubach Dies at Age 55
Thomas Laubach, a top economist and director of the Fed, has died at the age of 55.
(Bloomberg) -- Thomas Laubach, a top economist and director of the Federal Reserve Board's Division of Monetary Affairs, has died at the age of 55.
"I will miss Thomas as both a colleague and a friend. He was a world-class economist, committed to public service and universally respected for his significant contributions to the theory and practice of monetary policy," Chair Jerome Powell said in a statement Wednesday.
Laubach passed away earlier in the day, a Fed spokeswoman said. He was being treated for cancer.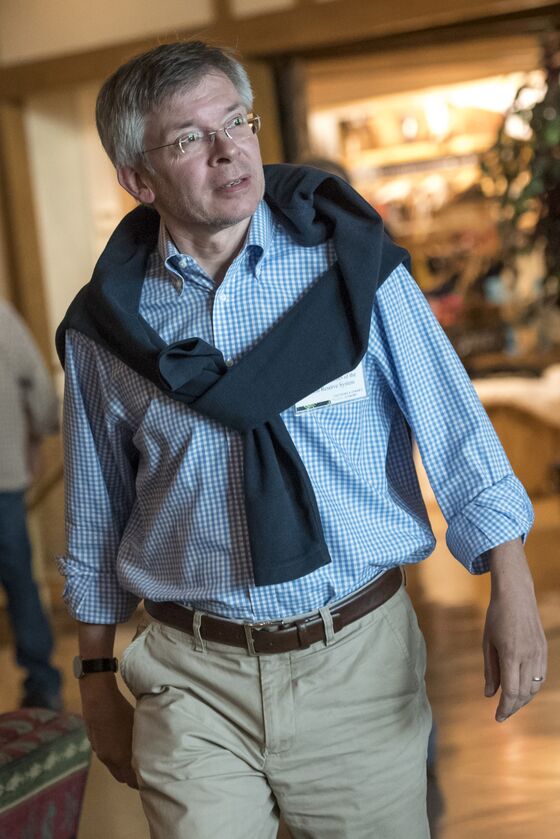 "His expertise, intellect and good judgment were peerless. His many friends and colleagues will miss not only his nimble, creative mind, but also his unfailing kindness, collegiality and equanimity," Powell said.
Among other achievements, Laubach co-authored the highly influential Laubach-Williams model of the natural rate of interest with now-New York Fed President John Williams.
The observation that the rate had declined significantly contributed to an intense debate within the central bank that culminated last week in Powell unveiling a new policy framework to better achieve its 2% inflation target.
"I am deeply saddened by the passing of my dear friend, colleague and collaborator," Williams said in a separate statement. "He made invaluable contributions to both the work of the Federal Reserve and the economics profession as a researcher, academic and advisor."
Laubach, who had a Ph.D. in economics from Princeton University, began his career at the Kansas City Fed in 1997, before joining the Board in Washington in 2000.
He also served as a research professor at the German central bank from 2008 until 2012. Bundesbank President Jens Weidmann said in a statement via Twitter that "Thomas was one of the most thoughtful and passionate central bank economists of our time. He will be greatly missed."
Seth Carpenter, chief U.S. economist at UBS Securities, met Laubach at Princeton in the early 1990s and later worked with him at the Fed. "He was just better, smarter, and more insightful than the average economist in so many ways. Part of what drove that was a really deep passion and engagement," Carpenter said.