Howard Stern Is Open to Ideas Regarding His Sirius Contract
(Bloomberg) -- Howard Stern said that he loves his staff and is open to ideas regarding his expiring contact in December, the radio host commented earlier today on his Sirius XM radio show.
Stern was talking to Sirius XM management before the pandemic hit, but he hasn't had any "real serious" conversations with management about his contract since then.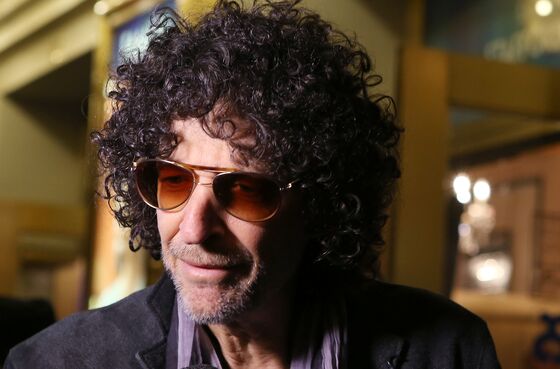 "I haven't really sat down seriously with Sirius XM and figured out what we might do in the future, but I do really love the people that work here and I do love the company. I'm open to some kinda of idea. I have some thoughts about what we might do," Stern commented on his show Tuesday.
Sirius XM CEO Jim Meyer said on the company's earnings conference call Tuesday he wants Stern to be on Sirius XM for how long he ever wants to work. Meyer said he had some conversations with Stern's agent Don Buchwald a couple of days ago.
"I'm not concerned that we won't find a way together," Meyer said on the call. "I hope to have more to say when we do our third quarter call."
Sirius XM pared gains after earlier climbing as much as 7.3%.
Sirius XM Withdraws Guidance