Staying Safe On the Go Without Mask Mandates Is Still Possible
(Bloomberg) -- With the notable exceptions of New York and Philadelphia, masking requirements are gone on most forms of public transportation in the U.S. That's raising the stakes for wary travelers and everyday commuters as Covid-19 cases creep up across the country and omicron variants  multiply.
The Centers for Disease Control and Prevention announced Wednesday that officials have asked the Department of Justice to appeal a Florida federal court ruling that ended mask requirements for public transit nationwide. Still, most major airlines have already followed the court ruling and have ditched their mask wearing requirements.
That's come as welcome news for many pandemic-weary travelers, but for those with young children not yet eligible for vaccines and immunocompromised people who are vulnerable to serious illness from the virus, it's more a moment of worry than celebration.
Brooke Tansley, 43, was on a Delta Air Lines flight to Los Angeles with her two young children on Monday when the pilot suddenly announced travelers could remove their masks. Some people cheered and clapped, she said, and about a third of passengers removed their masks. 
"Had that been the situation from the get-go we would've made alternative travel plans," Tansley said. "It made me upset that there are people who don't care about those of us who are not as protected."
Covid cases are rising in the U.S., with the CDC reporting more than 53,000 new cases Tuesday. Experts say that's likely a serious undercount as PCR-testing wanes and people turn to at-home tests that are not counted in national data. Many experts believe it's still a good idea to mask up. 
Abraar Karan, an infectious disease physician at Stanford University, recommends people continue to wear a well-fitting respirator style mask, such as a KN95 or an N95, that fully covers both the nose and mouth. Those masks have been found to filter out 95% of airborne particles, reducing one's risk of infection even if other people aren't masking.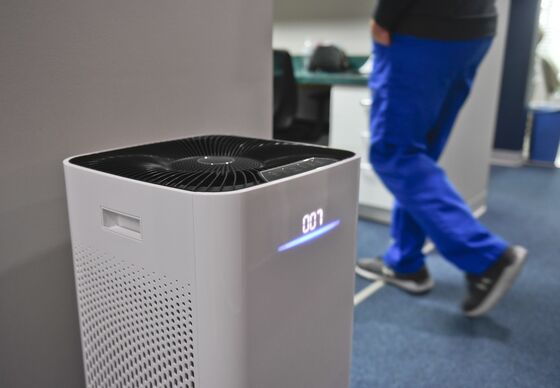 Other than masks, proper ventilation, good air quality and ultraviolet light have been found to help reduce the risk of airborne transmission by reducing the amount of virus circulating in the air. In March, the Biden administration emphasized that attention should be given to improving air quality across the country during this next phase of the pandemic.
Opening windows to allow fresh air into an enclosed space is often not an option on public transportation. But major airlines have equipped their aircraft with high efficiency particulate air (HEPA) filters for years. Still, government regulators have said the even these filters alone are not enough to stop Covid from spreading.
Ultraviolet light is another technology that holds promise for air travel, trains and buses, but is still in development. Ultraviolet germicidal irradiation (UVGI) has long been used in some hospitals and other high-risk settings, but has gotten more attention during the pandemic as a solution for safer travel. Los Angeles-based inventor Dimer UV Innovations created a system in 2013 that uses UV-C energy, a form of UVGI, which it says can clean cabin air in 10 minutes.
Honeywell International Inc. entered into a licensing agreement with Dimer to produce and sell the tech and has said it has offered demo units free of charge to airlines throughout the pandemic and has so far sold the UV Treatment System to 14 different transportation companies.  JetBlue Airways Corp. is testing the system to disinfect cabins. 
In the meantime, placing the onus of risk mitigation on individuals is "not how to stop a pandemic," Karan said. But that when it comes to personal protection, one-way masking is the way to go.