How the Pandemic is Fueling a Boom in Animated TV Series and Movies
(Bloomberg) -- Earlier this month, Pin Young stood inside a closet in her home in Pasadena, California and recorded lines for an upcoming animated YouTube series. As she gave voice to the characters in the script, Young draped a blanket over her head to keep her words from echoing off the walls of her makeshift studio.   
Before the pandemic, the 38-year-old actress had never done voice-over work for an animated show. But with much of Hollywood shut down, it was one of the only jobs she could find. Considering the current direction of entertainment business, it could become her new career path. "We don't know how long this will last," Young said. "If I don't get to be in front of a camera on set for another year, I should probably find an alternative."
As Hollywood grapples with a growing number of coronavirus-related production delays, animated shows have emerged as a pandemic-proof source of programming. Since the work can be done remotely, animation studios have avoided the complex safety issues that live-action series create for producers:  Managing a large cast and crew on set while minimizing their risk of exposure. TV executives say cartoons for kids and adults are one of the only types of shows being released on time. Now animation studios are hiring additional help to meet the increase in demand. 
"Everything we do can be done on a computer at home," said Marci Proietto, executive vice president of animation for Walt Disney Co.'s 20th Century Fox Television. "We're moving forward on all our series, which is kind of miraculous."
Earlier this month, the studio's animated series "Solar Opposites," which is about a family of aliens living in the suburbs, premiered on Hulu. Later this month, its animated musical comedy "Central Park" will debut on Apple TV+.
Animation was already an attractive business in Hollywood. But Proietto said entertainment executives are now stocking up, in part, to prepare for potential long-term production delays in other genres. The studio has seen a 25% increase in development orders in the past two months. "We are getting tons of calls," she said.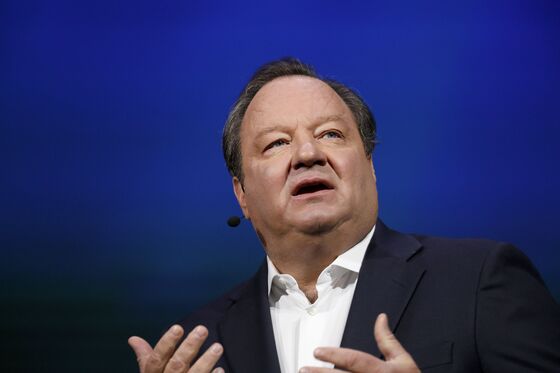 Hollywood executives have been scrambling to adapt to the challenges of producing TV during a pandemic. On a recent earnings call, ViacomCBS Inc. Chief Executive Officer Bob Bakish said sitcoms, which are typically shot on sound stages, might be easier to produce than dramas, which are often filmed on location. Discovery Inc. CEO David Zaslav boasted that the Food Network can continue production because its cooking stars can film from their own kitchens. Netflix executive Ted Sarandos has suggested that dramas will probably need to postpone shooting scenes that involve crowds, action sequences or international travel.
The dependability of animation has become clear in recent weeks as TV networks and streaming services have announced their upcoming programming slates. This month, the Fox broadcast network unveiled its fall lineup, which features several animated shows like "The Simpsons, "Bob's Burgers" and "Family Guy." "The production schedule for animation is virtually untouched, knock on wood, by Covid-19," Fox Corp. CEO Lachlan Murdoch said on an earnings call, adding that animation has been "a great boon to us."
Earlier this month, NBCUniversal revealed the first slate of original shows for its new streaming service  Peacock. With production of several series delayed, one-third of Peacock's new content will be animated shows like "Curious George" and "Where's Waldo?"
With staff working remotely, CBS All Access has continued to release weekly episodes of "Tooning Out the News," an animated series co-produced by Stephen Colbert. At the same time, Netflix's animated series "Big Mouth" has been doing virtual writers rooms and table reads, including one that was livestreamed for fans.
Animation hasn't only been more reliable during the pandemic, it has also been in high demand thanks to all the kids stuck at home. This spring, with movie theaters closed, Universal released "Trolls World Tour" for families to watch at home. It topped the studio's most optimistic expectations, generating about $200 million in sales in a few weeks.
Across the industry, animation studios are looking to expand their operations. The homepage of Mercury Filmworks, an animation studio based in Ottawa, Ontario, includes a message that's rarely seen anywhere these days: "We're Hiring!" The studio, which makes children's movies and series, including Netflix's "Hilda," has added 35 employees in the past two months. CEO Clint Eland said he was  surprised by how quickly media executives reached out to him after most live-action TV and film production was shut down. "The intensity of their focus on animation has increased," he said. "It's become a super-priority."
Another animation studio, 9 Story Media Group, has hired 32 people in the past six weeks, according to CEO Vince Commisso. The studio makes animated shows like "Daniel Tiger's Neighborhood" with Fred Rogers Co. for PBS Kids and "Blue's Clues and You" for Nickelodeon. Commisso said 9 Story Media has invested in a digital platform that makes it easier to produce shows remotely, allowing his 1,000 employees to work from home. During the past two months, the studio has received orders for two animated shows and seen sales of its library programming increase by 20%. "The demand has gone way up," he said. 
One of biggest challenges has been getting quality audio. Unable to congregate in professional sound studios, 20th Century Fox TV has sent microphones to voice actors and advised them on how to record. "Some actors are under blankets, some are in their closets," Proietto said. "We're figuring it out."