Gymnast Simone Biles Withdraws From Individual All-Around Final
(Bloomberg) -- U.S. gymnast Simone Biles's decision to withdraw from the individual all-around final at the Tokyo Olympics is drawing further attention to the way the pandemic has exacerbated mental health issues facing the world's top athletes.
The 24-year-old decided to drop out of the event to focus on her mental health, USA Gymnastics said in a statement Wednesday, a day after she withdrew from the women's team final, in which the U.S. placed second.
"In the back gym, coming in today, it was like fighting all those demons," Biles said on Tuesday, adding that pulling out was the best thing to do for Team USA.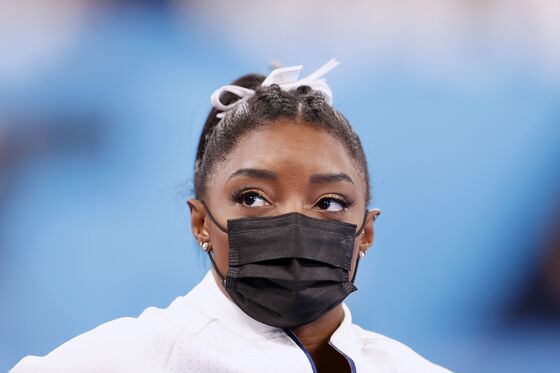 Athletes have been under mental duress in the past year as Covid-prevention measures meant many were isolated from important support networks while they tried to maintain peak physical ability in preparation for the Olympics. The pandemic has helped bring the issue of mental health to the fore, and likely prompted more athletes to speak out about their difficulties.
U.S. sprinter Sha'Carri Richardson was set for a star turn at the Olympics, but was banned after testing positive for the use of marijuana, which she said was a way of coping with the death of her biological mother. In May, Japanese tennis star Naomi Osaka withdrew from the French Open after a clash with organizers over her refusal to talk to the media following matches, citing the toll it takes on her mental health.
"It's an issue that the IOC's been taking more and more seriously," International Olympic Committee spokesman Mark Adams told reporters Monday. "It's certainly an issue that's in the last few years really come to light."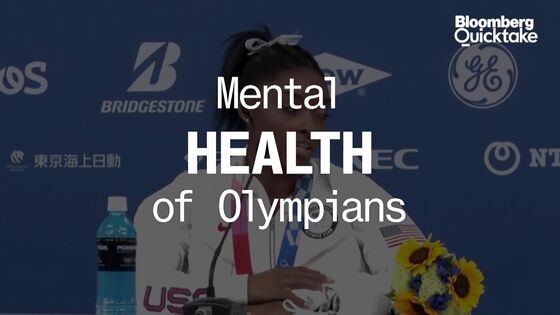 Olympics organizers have been careful to point out the support provided, including having specialists on hand at the Olympic Village and information available on web portals for athletes.
Studies have demonstrated a link between the pandemic and the mental health of sportspeople.
A paper published in February by academics at Australia's Monash University surveyed elite and sub-elite athletes across multiple sports, and found significant disruptions for all lifestyle factors including social interactions, physical activity, sleep patterns and mental health during the pandemic.
In another study published on the British Journal of Sports Medicine's blog in March, Canadian researchers found that the additional strain on athletes from the removal of team support networks, which are often crucial components for stress management, can result in significant mental and physical health consequences including low mood, sleep disruption, worsening diet and deconditioning.
"There certainly is additional pressure, and not only that but there's that isolation factor," Tara Kirk Sell, a former Olympian and professor at Johns Hopkins Bloomberg School of Public Health, said before Biles's decision to withdraw. Reducing social interactions may help some athletes focus, but others may feel lonely or disappointed in performing away from people at the Olympics, she said.
Physicians attached to Olympic teams say they have been far more sensitive to athletes' mental health needs during the pandemic.
Naresh Rao, lead physician for the USA men's water polo team, said that while they had put in place additional mental health support systems during the pandemic, his role at times was also to play the parent to the young players, some of whom are still in college.
"The mental aspect of it is as important as physical," said Rao. "They are smart, they're very adept, but the mental aspect of it became much more important for me, to feel like they can talk to me anytime."
Alex Myers, a physician for the U.S. rugby team who also works with college students and other athletes in San Diego, said she saw more generally an increase in phone calls regarding self-harm and suicide during the pandemic.
"Because of the pandemic, it ruptured the very frail social structures that a lot of young adults have," Myers said. "Because of social media, every social interaction became more intense," magnifying mental disorders that already existed and increasing the rate of emergence, she added.
USA Gymnastics said of Biles that they "applaud her bravery in prioritizing her well-being," and that she would be evaluated daily to determine whether she will participate in next week's individual event finals. Other U.S. athletes have also voiced their support for Biles.
"This is a big, big tournament, there's a lot of pressure," said men's volleyball player Taylor Sander. "She'll come back stronger. And we're all praying for her."