Goldman's DJ D-Sol—the CEO—to Spin at Super Bowl Party
(Bloomberg) -- Goldman Sachs Group Inc. Chief Executive Officer David Solomon is taking his DJ talents to the biggest U.S. sporting event.
Solomon, who spins electronic dance music under the moniker DJ D-Sol, will be featured at a Sports Illustrated party tied to the NFL's Super Bowl, a Goldman Sachs spokesman said.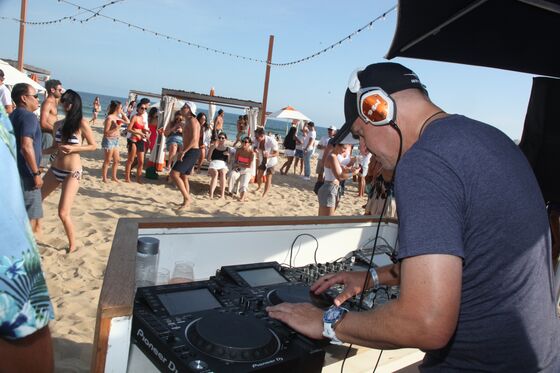 The 58-year-old executive pops up frequently in pursuit of his musical passion, last month performing in a dark T-shirt at an Amazon.com Inc. cloud conference before donning a suit to address the audience about web services.
The Kansas City Chiefs are taking on the San Francisco 49ers in Super Bowl LIV on Feb. 2 at Hard Rock Stadium in Miami Gardens, Florida.
Authentic Brands Group, which bought Sports Illustrated from Meredith Corp. last year, didn't immediately respond to a request for comment.
To contact the reporter on this story: Scott Soshnick in New York at ssoshnick@bloomberg.net
To contact the editors responsible for this story: Nick Turner at nturner7@bloomberg.net, John J. Edwards III