Fox Says Coverage of Alleged Voting Machine Fraud Is Free Speech
(Bloomberg) -- Smartmatic Corp.'s defamation lawsuit accusing former President Donald Trump's supporters of promoting claims of rampant election fraud violates free speech rights, Fox News Network said.

Fox responded Monday to what Smartmatic describes as a disinformation campaign spread by the news organization, lawyer Sidney Powell and former New York Mayor Rudy Giuliani who claimed its voting machines were manipulated in the 2020 election. The Trump campaign's lawsuits pointing to the manipulation qualified as news, Fox said.
"While many doubted those claims, no one doubted their newsworthiness," Fox said in its court filing, referring to the campaign's lawsuits. As the story unfolded, Fox said, Smartmatic was given ample opportunity to tell its side. Smartmatic's suit should be thrown out because it can't prove Fox knowingly or recklessly falsified its coverage about the machines, the broadcaster said.

"The First Amendment provides its highest protection to coverage of and commentary on matters of public concern," Fox said.
Florida-based Smartmatic sued last week seeking $2.7 billion in damages. It follows a pair of similar complaints filed last month by Dominion Voting Systems Inc. against Giuliani and Powell, accusing both of spreading bogus claims for self-promotion and a shot at salvaging a second term for Trump.
Smartmatic's attorneys said they have counted "dozens" of references to what they described as the smear campaign on Fox News. That these claims were made repeatedly and echoed by the channel's news staff is evidence that Fox News was actively plotting with Giuliani and Powell to disseminate the conspiracy, said Smartmatic's attorney J. Erik Connolly.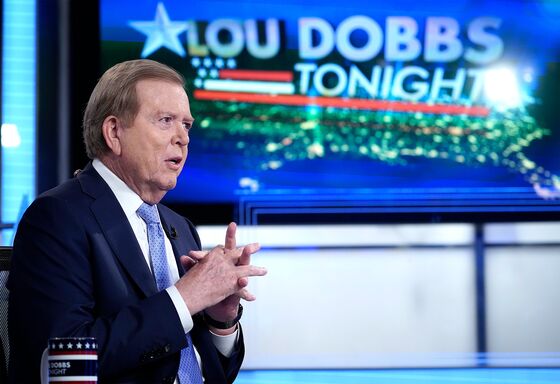 Fox Corp. last week canceled a show hosted by its longtime financial correspondent Lou Dobbs, a fierce ally of Trump who claimed the former president lost the election because of fraud. Dobbs was also named in the lawsuit, as were Fox hosts Maria Bartiromo and Jeanine Pirro, who remain on air.
Before suing the conservative news outlets, Smartmatic and Dominion in December demanded retractions, calling for the defendants to stop peddling their false election conspiracies. That month, Fox News and Newsmax aired segments and statements saying there was no evidence voting machines were manipulated in the 2020 election.
Smartmatic said in its complaint that the Fox segment didn't amount to a retraction because the news outlet "did not fully admit and correct all of its mistakes."
The case is Smartmatic v. Fox Corp., Index No. 1511136/2021, New York Supreme Court.