Former Chateau Marmont Boss Plans New Los Angeles Club and Hotel
.. but it also arrives at a volatile time in the hospitality industry.
(Bloomberg) -- For the man who launched and operated some of the world's coolest and exclusive hotels and clubs—London's Chiltern Firehouse, New York's Mercer, and Chateau Marmont in Los Angeles—David Bowd has a surprisingly humble demeanor.
The 52-year-old Brit, who has spent a career looking after rock stars and A-list actors, left home at the age of 15 and started working as a bellman in a hotel in Worcestershire, England.
"It was a very fancy hotel, and in front of the urinals there was a glass panel to protect from spray," says Bowd on a sunny afternoon in LA. "On Sundays, my job was cleaning those glass panels. I'll never forget that. It was so horrible, it's burned into my brain."
Bowd learned how to operate hotels from Ian Schrager himself, the irascible social genius who cemented Studio 54 and the Palladium nightclubs into cool-kid lore forever and is widely credited with inventing the "boutique hotel" sector. In 2001, Schrager hired Bowd to be general manager of London's St. Martins Lane Hotel.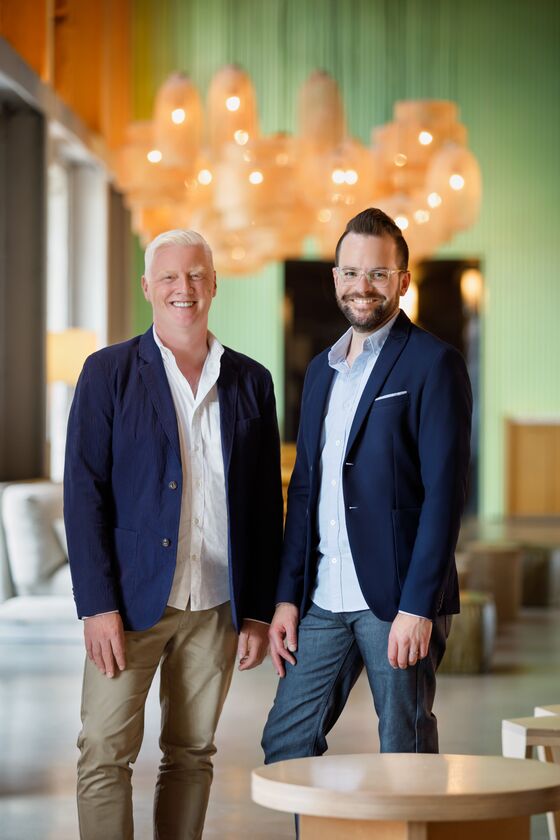 "The very first meeting I had with Ian, he asked me, How many pencils do we go through a year?" Bowd says. "I said, 'I have no idea,' and he said, 'One thing you'll know with me is I expect everyone to keep track of the business.' That always surprised me because he's so creative, but it's still about the bottom line."
Then in 2010, Andre Balazs—the other hotelier synonymous with the ability to concoct cool—poached Bowd to become chief operating officer at his Andre Balazs Properties, including Chiltern Firehouse and the Chateau Marmont.
"Both Ian and Andre are absolutely relentless—and we are, too. I think you have to be," says Bowd. "But we lead with kindness."
By "we" he means his business and life partner, Kevin O'Shea, with whom he formed his Salt Group hotel collection in 2011. In 2021, they opened the Hotel Greystone in Miami Beach and the Hutton Brickyards in Kingston, N.Y. Now they are in LA to open Salt Group's first private members club and its first hospitality endeavor on the West Coast, the Aster.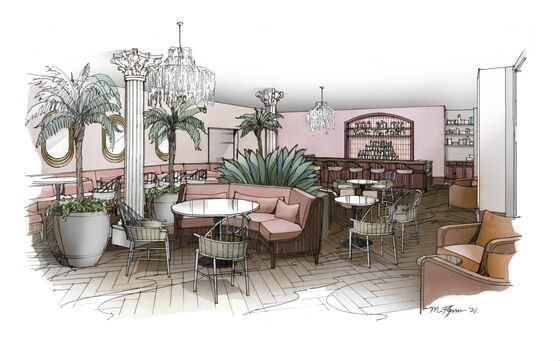 Set in a 95,000-square-foot building on Hollywood and Vine, tucked in next to a 100-year-old music theater and across the street from the Capitol Records building from which Beatles music was first distributed in the U.S., the $4 million-plus Aster project blends the hospitality of a boutique hotel with the cultural programming (Ted Talks, master classes, music shows and performances) of a high-flying members club. It promises 35 hotel rooms, multiple lobbies and lounges, indoor and outdoor restaurant—including one on the roof—cocktail bars, wellness, and even (this is LA, after all) recording studios. Opening rites are planned for June.   
The hotel bit, complete with $500 rooms and views of the pool or the Hollywood sign, is open to the public, along with the rooftop restaurant during nights and weekends. The rest is available only to an expected 3,000 members who must pay $3,600 annual fees and related dues. Children are allowed by the pool on weekends. Dogs are not.
Bowd comes armed for the task, as familiar with "cool" as he is with cleaning toilets. If it all sounds like it could be exclusionary, he says snobbery is the furthest thing from his mind. People in a post-coronavirus world don't want orchestrated caste systems, he says. Rather, the successful private members club will provide a haven of kindness, not a transactional space based on status or meant to prove to everyone else in the room how cool you are.  
"There really isn't criteria for becoming a member," says Bowd. "It's not about likeminded creative individuals. It's a melting pot of people from different backgrounds—and this is how we feel about the membership clubs of the future."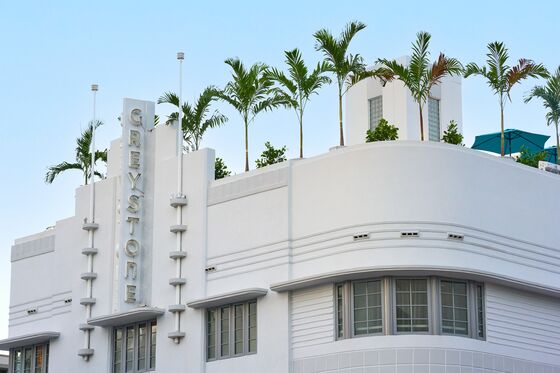 Named after the purple flowers that extend multispoked blooms in LA's summer, the Aster comes as a response to such clubs as Soho House, which evaluate prospective members by screening social media pages, dating apps, and cultural connections before deciding whether to let them become members. Anyone who wants to become an Aster member is welcome, Bowd says. 
Aster also stands against Soho House-style practices that have front-desk staff meeting guests with lists of proper club etiquette, such as where they are allowed to use cell phones, laptops, or even hold conversations. "We don't have rules," says Bowd. "We don't even have check-in times."
It also arrives at a volatile time in the hospitality industry. 
The novel coronavirus pandemic decimated the bars and restaurant industry. In California alone, nearly one-third of restaurants closed permanently in 2021; restaurant employment is still down a quarter from before the pandemic, according to the state Employment Development Department.  
Private clubs in particular have faced strong headwinds, despite the rush of openings in New York. In July last year, Membership Collective Group Inc., the company behind Soho House, fell 9.6% in its trading debut after raising $420 million in an initial public offering. Company revenue slumped to $384 million in 2021, from $642 million a year earlier, according to filings at the U.S. Securities and Exchange Commission. In downtown LA, Soho House-based Bike Shed's new motorcycle hangout outpost (there's one in London) languishes unopened, more than a year behind schedule.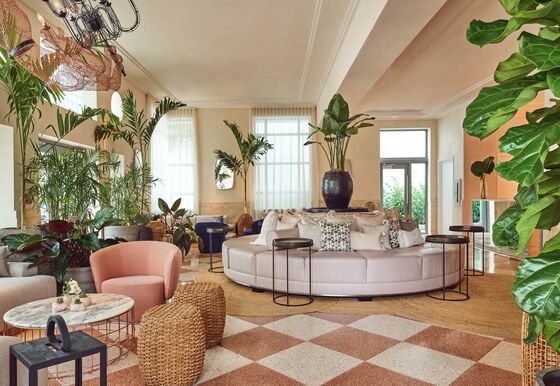 Inability to locate and hire skilled staff continues to plague the city at establishments from Sunset Tower to Soho Warehouse, where myriad reports of poor service have sent members scuttling. All told, more than half of U.S. hospitality workers won't be going back to their old jobs. "It's our No. 1 challenge," Bowd says. At its peak, the Aster will employ nearly 200 people throughout the company, including at three restaurants and four bars.
Supply chain delays, too, have forced O'Shea many times to adjust the plans for California-oasis and old Hollywood-style interior décor, though he remains optimistic about opening to full capacity on schedule. "It's kind of a moving target," he says. "It requires a lot of flexibility, but we have a very clear vision."
Then there's the general state of a Los Angeles saddled with vast swaths of homelessness and crime. Encampments littered with refuse exist just blocks from a club that will soon contain crushed-velvet sofas and the festive clink of cocktail glasses and social banter.
O'Shea, who is 40, says the Aster will work with shelters nearby on food-sharing and employment programs—and provide immediate decompression for members arriving from a chaotic environment. The club will partner with the Hollywood Food Coalition to provide regular donations, training, coaching, and community volunteering.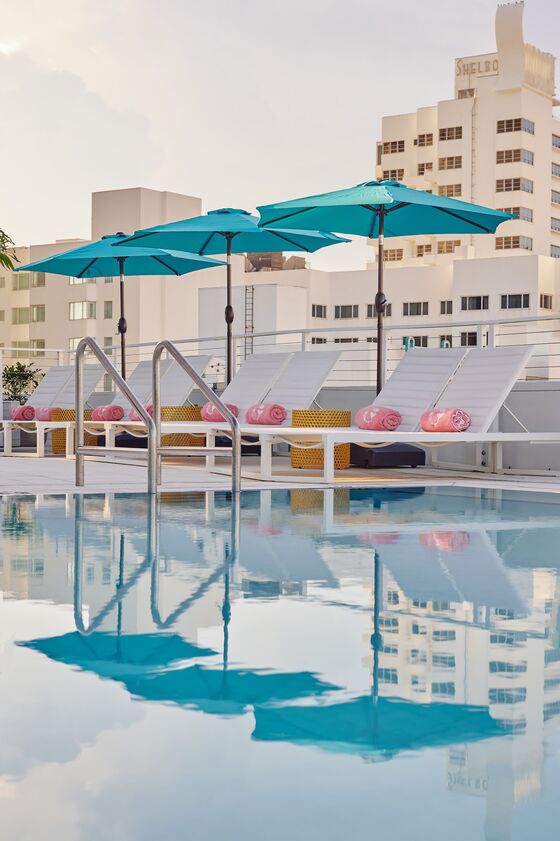 Still, the timing on this latest members house might be opportune. A new breed of private club has already emerged in the post-coronavirus world, boosted by pent-up demand for travel and culture—all the better for catering to the way wealthy socials now prefer to spend discretionary time and income.
This year New York will see a revamped Core Club joining Casa Cipriani, Zero Bond, and an Aman-branded club. More than 20% of city-based members clubs across America gained members during the Covid-19 pandemic, while a whopping 66% of country clubs expanded memberships, according to data from McMahon Group. As of December 2021, hotel bookings in LA had fully matched their pre-pandemic levels, well above the national average.
"One of the reasons why there is a proliferation of private clubs is perhaps because there is this feeling that people want to be in a safer, more secure environment," says Jennie Enterprise, founder of the upscale Core Club. 
"We are coming to this entire development from a place of hospitality," O'Shea says. "We are approaching this as we would be treating members as we would guests in our luxury hotels. The hospitality, I think, will really resonate with people."
He has yet to transform any of the main lounges or restaurants from their status in the former Redbury Hotel as part of the short-lived H Club, a West Coast outpost of the London club led by HKS Architects, but he says they are proceeding as scheduled. A model room to show how each of the 700-square-foot suites will be proved well apportioned, with large terraces and bathrooms large enough for seated make-up vanities. An old-fashioned black telephone with square buttons and curly chord signals a deliberate desire to keep things simple, upscale, and personal.  
"Cool isn't a formula," O'Shea says. "It comes down to what are the flowers in the bathroom, the music volume is a little too high, that song is terrible, what is the scent in the lobby, how are we pumping it in, what is the right amount to use, what is the weight of the fork, the knife? This is the kind of craziness that keeps [Bowd] and I up at night."
There's also a virtue component to the Aster, itself a form of the new status that club members seek. Covid forced Bowd and his teams to band together to save money and survive the waves of pandemic closures. A sense of we're-all-in-this-together family values—such as cutting pay instead of laying off staff at many properties—are what kept his company afloat., Bowd says. This aligns with the values of private-club members today. 
"Guest perception has changed," he says "Guests today want to go somewhere that actually does care about the community and about guests and about its employees. The new element of being cool is actually being community first."