Estonia May Build LNG Terminal to Cut Russia Energy Dependence
Estonia May Build LNG Terminal to Cut Russia Energy Dependence
(Bloomberg) -- Estonia may accelerate a decade-old plan to build a floating terminal to import liquefied natural gas and reduce its dependence on Russian energy, its government said.
"In the changed security situation, ending the financing of the Russian war machine means that we must find an alternative to Russian gas," Estonian Minister of Economy Taavi Aas said in an email to Bloomberg. The Estonian government discussed the proposal last week, but has not yet made a decision while discussions will continue next week. 
The project at the Paldiski harbor on the Baltic Sea coast, which has been planned by energy group Alexela for a decade, would consist of a pier and an LNG vessel. The facility could be completed by the end of the year, according to the Estonian government.
After Russia's invasion of Ukraine, the European Union pledged to cut reliance on Russian gas by two thirds already this year, with half of the replacement coming from global LNG markets. Demand for floating LNG terminals has surged as such specialized vessels offer a faster and cheaper alternative to land-based terminals. The Netherlands secured a floating storage and regasification unit this month, while Germany and Italy are pushing to swiftly set up theirs, as well.
Alexela, which is also a co-developer of Finland's Hamina LNG terminal that is due to become operational at the end of this summer, would require a state guarantee and subsidies to go forward with the Estonian project.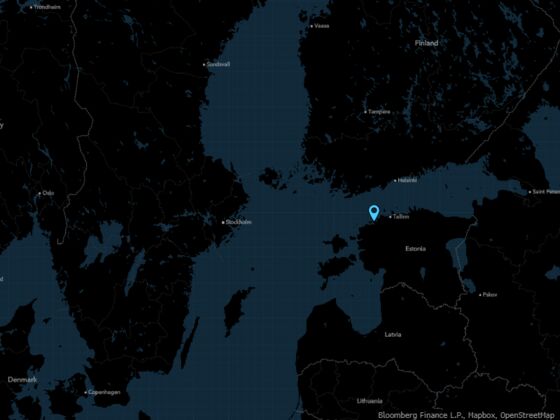 Before the project can go ahead, the government would need to decide to halt imports of Russian gas, Taavi Veskimagi, CEO of Elering, Estonia's gas and electricity transmission system operator, told broadcaster ERR this week.
Eastern Europe, the Baltics and the Balkans are more dependent on Russian pipeline gas than northwestern European nations that have direct connections to other major suppliers such as Norway, as well as multiple LNG import terminals.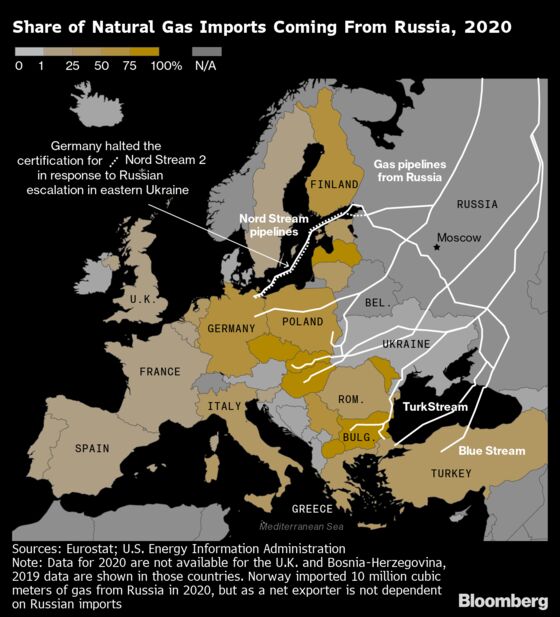 The Baltic and Finnish gas market requires 60-65 terrawatt-hours of natural gas annually and Lithuania's floating Klaipeda LNG terminal, which began operations in 2014, covers about half of that. The region is also supported by an underground gas storage facility in Latvia.
An LNG vessel would cost about 300 million euros to buy or 50-70 million euros annually to rent, according to a government estimate. Project developers are currently looking at potentially buying the Golar Tundra vessel, according to Eesti Ekspress. The vessel, which was built to serve as an FSRU, is currently operating as an LNG carrier.