ECB Will Act If Fed Taper Creates Spillovers, Lane Tells Reuters
ECB Will Act If Fed Taper Creates Spillovers, Lane Tells Reuters
(Bloomberg) -- The European Central Bank is prepared to respond to any market disruptions that may arise when the Federal Reserve starts to unwind monetary stimulus, ECB Chief Economist Philip Lane told Reuters.
"The ECB is not a passive bystander," Lane said in an interview. "If there are spillovers to euro-area financing conditions, we are willing and able to move as appropriate, as we have already demonstrated."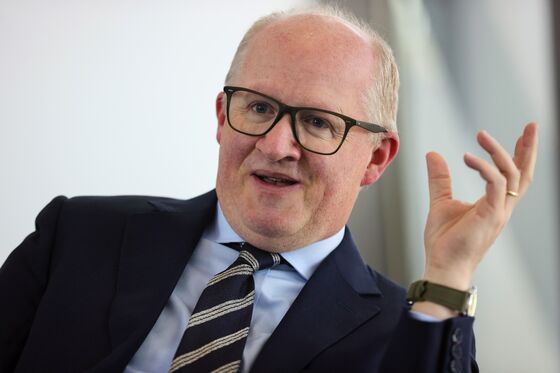 Lane stressed that policy makers are determined to keep financing conditions across the 19-nation euro region favorable and signaled that they'll take their time to decide how to conduct bond purchases once their pandemic emergency program expires.
"We don't need a huge lead time to think about it," Lane said, adding that September -- when the Governing Council next meets to set policy -- is "very far away" from the current end date in March.
"The autumn and the winter will give us further information on what happens to the pandemic, so we should use the autumn to think about these issues," Lane said.
The delta variant of the coronavirus is a headwind for the economy after a "good" second quarter, bottlenecks are more persistent than expected and global growth is moderating, Reuters quoted Lane as saying.
Taken together, "we're broadly not too far away from what we expected in June for the full year," he said. At the time, the ECB predicted growth of 4.6% in 2021.
Read more:
Schnabel Says ECB Bond-Buying Affects Euro Members Differently