Chewy CEO Sees Rising Demand, Along With Labor and Supply Woes
(Bloomberg) -- Chewy Inc. cautioned that it's not immune to labor and supply-chain problems that have hurt other companies but continues to forecast strong sales for the current quarter and year.
The online retailer was able to navigate labor shortages in its fulfillment centers to deliver first-quarter sales that matched analysts' expectations, Chief Executive Officer Sumit Singh said Thursday in an interview.
The company raised its sales forecast for the year slightly -- seeking to reinforce optimism about efforts to handle more business -- even amid labor shortages and potential supply-chain issues.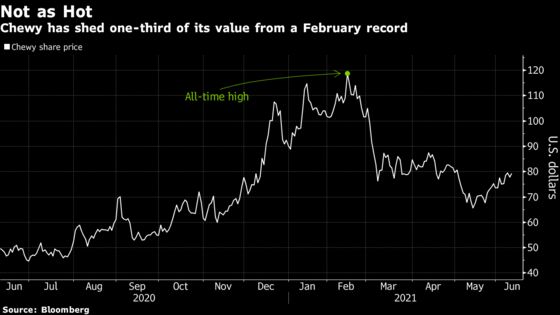 Chewy forecasts net sales of up to $9 billion for the current fiscal year, about $50 million more than its previous peak estimate. Fiscal second-quarter sales should be $2.15 billion to $2.17 billion, slightly above Wall Street projections, as consumers continue to order more online even with the brick-and-mortar economy back open.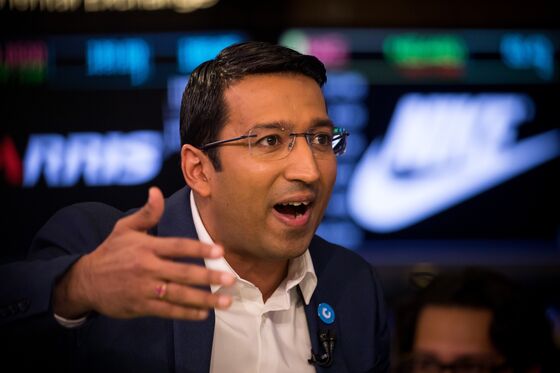 Singh pointed to steps the company has taken to address labor shortages and bottlenecks that have increased out-of-stock issues for the broader retail industry.
"We've invested in higher wages and short-term incentives" to recruit and retain talent, he said. The canned pet food industry "has been primarily impacted" by production problems that date back to late 2020 and those aren't likely to be fixed until later this year, he said.
Chewy shares initially plunged in extended trading after the financial results were announced, but they rebounded to a loss of less than 1%. The stock was down 12% this year through Thursday's close in New York and has fallen by a third from its Feb. 16 intraday record.
Sales at Chewy have boomed over the past year as millions of cooped-up Americans bought or adopted pets and then used the retailer's online services. Analysts called out government stimulus checks as potential drivers for rising sales as new pet parents shelled out for toys, food, and beds. The company said it had 19.8 million active customers as of the quarter ended May 2.
Investors have been anxious to hear more from the online pet product retailer about plans to expand globally or tap into growth areas like pet health insurance. The Dania Beach, Florida-based company added video consulting to its telehealth service last year and partnered with Freshpet Inc. for fresh and prepared pet foods.
Chewly will "continue to go deeper into services," Singh said. The company will make the jump internationally when the time is right, he said, in the "next one to five years," he said.