Brazil's Key Fiscal Rule Is In Jeopardy, Economy Minister Warns
(Bloomberg) -- Brazil runs the risk of breaching its spending cap rule next year as the government struggles with a 60% increase in court-ordered payments and faster inflation, according to Economy Minister Paulo Guedes.
Court rulings against the federal government, and specially in favor of states, will cause such payments to reach 89 billion reais ($17.1 billion) in 2022, exhausting the government's budget, according to the economy ministry.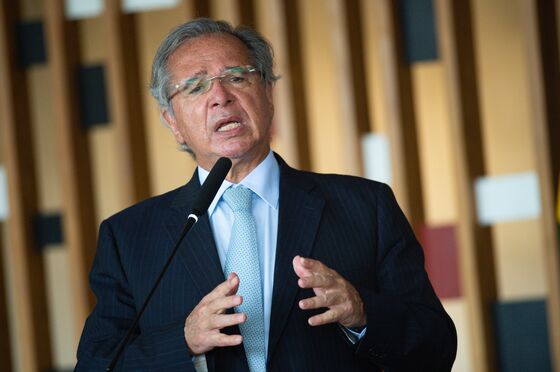 Guedes warned at a news conference on Wednesday that the government may not be able to pay for public servant salaries or boost social programs, as sought by President Jair Bolsonaro ahead of his re-election campaign. The situation becomes even worse considering that inflation, which adjusts social security benefits in Brazil, is running at over 9% a year. 
Guedes has sent congress a proposal that would allow the government to make the court-mandated payments in up to 10 annual installments. The bill was met with stiff opposition in congress, however. 
Another alternative under discussion at the economy ministry would be to send a proposal to exclude such payments from the spending cap rule, arguing they are unpredictable by nature. Lower house speaker Arthur Lira has assured that congress won't allow the cap to be breached, but chances of that happening grow as the clock ticks.