Vaccine Scandal Takes Dramatic Turn With Brazil Arrest
Brazil Covid Probe Detains Ex-Official in Vaccine Scandal
(Bloomberg) -- A former Brazil health ministry official at the center of a vaccine-buying scandal was briefly detained amid a congressional hearing, the latest chapter in the televised drama that is eroding support for President Jair Bolsonaro.
Roberto Dias left a senate committee room Wednesday with an escort of legislative police after being accused of lying during daylong testimony. His arrest, which was ordered after senators heard audio recordings in the case, lasted just a few hours: he was released later in the evening after posting bail of 1,100 reais ($208.)
Dias was fired from his post as logistics director last week hours after newspaper Folha de S.Paulo reported he had asked for bribes in negotiations for AstraZeneca's Covid-19 shots. He told senators that he met the representative of a third-party company offering the vaccines by chance, and denied having asked for bribes.
"I asked him to cooperate several times, and he just answers evasively," Senator Omar Aziz, who heads the committee. The audio recordings, published by CNN Brasil, allegedly show the meeting to discuss the Astra shots was scheduled, contradicting Dias's testimony.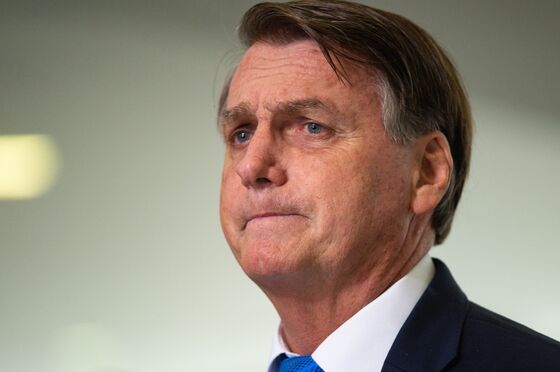 Dias had already been accused of putting unusual pressure on employees at the health ministry to clear a contract to buy Covaxin shots from Bharat Biotech International Ltd that was allegedly riddled with irregularities. He denied having taken part in negotiations for the purchase of Covaxin shots, saying that was the responsibility of another area of the ministry. Dias also denied ever pressuring anyone at the ministry regarding vaccines.
Accusations of irregularities in the purchase of vaccines gave new life to the senate probe looking into the government's response to the pandemic. While the outcome of the investigation is still unclear, the all-day televised sessions have taken a toll on Bolsonaro, giving opponents an ample stage to attack him and challenging his assertion that there's no corruption in his government. A poll this week showed his popularity fell to the lowest since he assumed office amid the scandals.