Boston's Biotechs Pull Out All the Stops in Frenzied Hiring Boom
(Bloomberg) -- Boston's biotech companies are flush with cash. There's just one problem: It's harder than ever to hire people.
Companies discovered that recently as they made their plays to recruit Sharon Reinhard, a 45-year-old biopharmaceuticals quality control executive. Reinhard got three job offers in rapid succession this year. Another dozen firms proposed well-paying consulting gigs. In the end, Reinhard chose Avrobio, a small gene-therapy start-up, partially swayed by a generous fitness allowance.
"I was very impressed with how quickly they mobilized," Reinhard said.
The success of Covid-19 vaccines has led to a record level of enthusiasm for life-sciences investing, from venture-capital fundraising to initial public offerings, turbocharging an already thriving industry. Venture firms invested $4.41 billion in Massachusetts-based drug developers in the first quarter of 2021, nearing all of last year's total of $5.8 billion, according to PwC's MoneyTree Report.

All that cash is translating into the noise of jackhammers and other construction equipment echoing through Cambridge, Massachusetts' Kendall Square, for years home to hundreds of biopharmaceutical companies from established players such as Biogen Inc. to Moderna Inc., an overnight household name thanks to its successful Covid-19 vaccine. At the Kendall Square subway station, advertisements beckon workers to join AstraZeneca Plc.'s nearby Waltham hub.
Young companies are staffing up to run experiments, organize clinical trials and navigate the regulatory hurdles essential to bringing new drugs to market. Even before the pandemic, already fast-growing Boston biotechs were constrained by a small talent pool.
"If that was a war on talent, this is a war of talent on steroids," Michael Clayman, chief executive officer of Burlington, Massachusetts-based Flexion Therapeutics, said of how today's hiring environment compares to that of recent years.
Competition has been especially fierce for positions that require specific scientific skills. People with backgrounds in gene and cell therapy and gene editing are in high demand, said Chris Clancy, practice director of life sciences and biotechnology at HireMinds.com, a Boston search firm. Specialists like immunologists are coveted, with so many companies focused on coronavirus vaccines and therapies, as well as treatments targeting diseases like cancer.
To entice recruits, companies are raising wages, giving loftier titles, offering flexibility and sweetening benefits. Salaries for life-sciences positions nationwide rose 5% last year, according to BioSpace. Flexion,  a developer of new pain treatments, for example, is offering such perks as tuition reimbursement.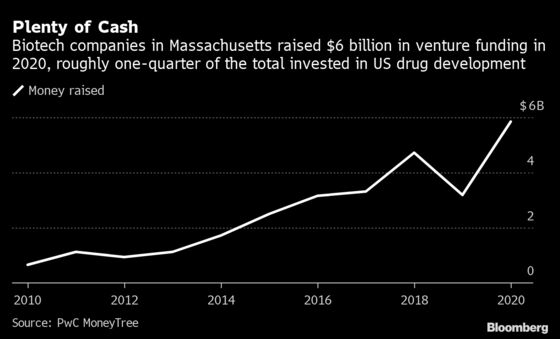 Scott White, a recruiter at HireMinds.com, connected one biotech company with a prospective communications director. The company was nearing approval of a drug and the candidate's resume suggested she would be a great fit. The candidate worried about leaving behind the bonus from her current job.
The recruiting company raised her base salary and offered a higher title to entice her. It also promised flexibility post pandemic, an issue that is taking a prominent role in many conversations, according to human-resources executives and recruiters. That sealed the deal. White said his practice at HireMinds has doubled over the past year to keep up with the rush.

In addition to scientists with advanced degrees, companies need regulatory experts and leaders who can balance building a business while supporting research and development. Pamela Esposito, chief business officer at Replimune Group Inc., said she receives at least one inquiry a week. Some weeks she fields as many as five. 
Jasmine Ferrer, who leads biotech recruiting at Korn Ferry, the big management consulting firm, advises companies to approach hiring like a puzzle. Recruiters may not find one person who can check every box, so they need to think about how existing employees can complement that person or make a plan to hire more than one person to fill a role.
"I don't know if I've ever seen it so hot," said Georgette Verdin, chief human resources officer at Avrobio, the gene-therapy company that hired Reinhard. "The competition is really incredible."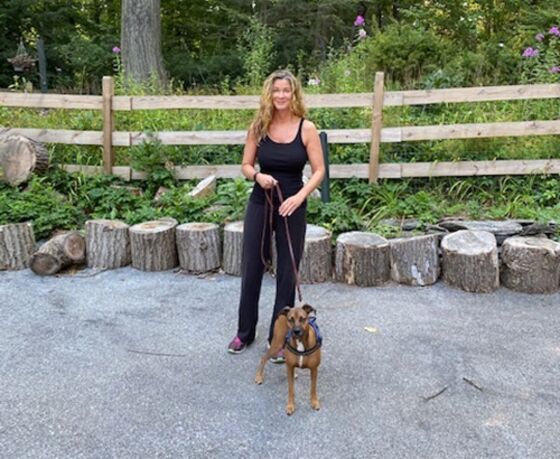 Reinhard had already received an offer from another company when a recruiter urged her to check out Avrobio. The jobs, in quality management, were similar. Reinhard created a spreadsheet to compare salaries, benefits and other factors, such as commuting. Avrobio offered to let Reinhard work from her home near Philadelphia with the condition that she visit the Cambrdidge office about eight times a year. It also offered a fitness credit, which Reinhard, who tallies more than 15,000 steps a day, figured she could use to offset the cost of buying new footwear every three months. Most important, she clicked immediately with the team she'd be managing.
Once on board,  new hires like Reinhard are encouraged to stay with the company. Avrobio offers to help staff find new jobs internally if they're looking for a change. A toxicologist, for instance, recently moved from the lab to head process development in manufacturing.
"I joke, but it's probably not a joke, they could split out the door and probably get five job offers," Verdin said.
Just three months into her job, Reinhard is already trying to fill positions on her expanding team. She and her colleagues jest about starting a new company to train people for quality positions, which require the right mix of experience developing science, auditing and personality management. Reinhard's phone hasn't stopped ringing since taking her new job either. Almost all the calls are from recruiters.