Len Blavatnik Gets $6.6 Billion Richer After Contrarian Music Bet
Len Blavatnik Gets $6.6 Billion Richer After Contrarian Music Bet
(Bloomberg) -- Len Blavatnik bought Warner Music Group Corp. for $3.3 billion in 2011, as the global music industry was grappling with plummeting record sales and a transition to digital listening dominated by piracy.
He took the company public Wednesday with the stock pricing at $25. The shares surged 20% to close at $30.12, giving Warner Music a market value of $15.6 billion after its first day of trading.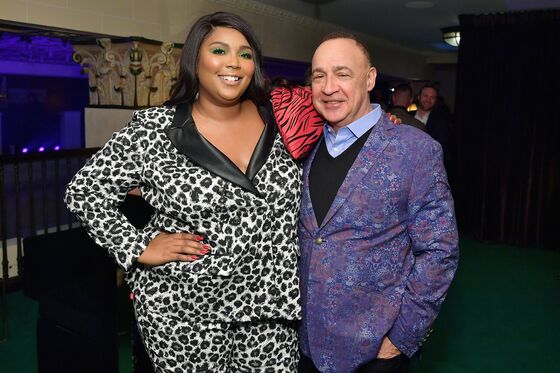 Entities controlled by Blavatnik, 62, sold about 77 million shares and Warner Music won't receive any of the proceeds, according to a regulatory filing. He will retain almost all of the voting power. A spokeswoman for Blavatnik declined to comment.
The pricing was delayed to avoid clashing with Black Tuesday, when the music industry halted business to support protests against police brutality in the U.S, people familiar with the matter said.
Its public debut, at almost four times more than what Blavatnik paid for it, underscores the music industry's resurgence. Warner, whose vast roster of artists includes Lizzo, Ed Sheeran, Bruno Mars and Cardi B, now gets more than 60% of its recorded music revenue from digital sales, helping to insulate it from pandemic-induced lockdowns. Shares of streaming giant Spotify Technology SA have surged 23% this year.
The IPO and first-day gains boosted Blavatnik's net worth by $7.5 billion to $31.2 billion, according to the Bloomberg Billionaires Index. The Ukraine-born American jumped to No. 28 on the ranking of the world's 500 richest people, up from No. 41 on Tuesday.
He began to amass his fortune with the purchase of oilfields and factories after the collapse of the Soviet Union, but the deal for Warner Music was his boldest gambit en route to becoming one of the world's richest people.
Global recorded music sales were $15 billion when he made the deal, with just a tiny fraction of that coming from streaming. By 2019, total sales had climbed to $20.2 billion, and the share from streaming had soared more than 900%.