Billionaire Partner of Imprisoned Chapo Consolidates Empire
Billionaire Partner of Imprisoned El Chapo Consolidates Empire
(Bloomberg) -- His long-time partner, Joaquin "El Chapo" Guzman, is on trial in New York on drug-trafficking charges. His son, who pleaded guilty to smuggling tons of cocaine and heroin into the U.S., is scheduled to be sentenced in Chicago next month.
That leaves Ismael Zambada Garcia, a 70-year-old former poppy-field worker better known as "El Mayo," fighting to keep a grip on the world's largest drug cartel and a fortune that the Bloomberg Billionaires Index estimates is at least $3 billion. U.S. authorities are seeking the forfeiture of $14 billion from Chapo as jury selection got underway Monday under tight security.
Over several decades, El Mayo and the Sinaloa Cartel built an empire on cocaine, heroin and human trafficking, switching product lines in response to demand, cornering markets in the U.S. and expanding export links as far as Australia. The cartel allegedly laundered money through some of the world's biggest banks, pumping it into domestic companies and offshore accounts.
They poured cash into almost 250 companies, many of which are still in operation, according to the Drug Enforcement Administration. The network of businesses stretches from Culiacan, the Sinaloa capital, to Panama, Honduras and Colombia. It includes a water park and a daycare center that allegedly was run by Zambada's daughter, Maria Teresa. The U.S. Treasury Department designated her as part of her father's organization in 2007 for their role in the ownership of front companies for the cartel.
"He has a very diversified portfolio," said Mike Vigil, the former head of international operations for the DEA. "Even though he's only had maybe an elementary-school education, he's received a Harvard-level education from some of the most prolific, knowledgeable and astute drug lords that Mexico has ever had."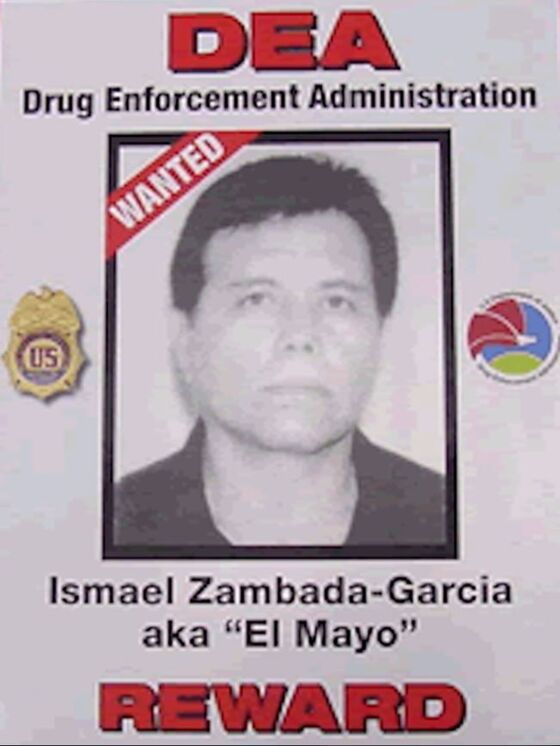 The cartel has pulled in an average of $11 billion a year from sales across the northern border, according to a Bloomberg analysis based on seizure and pricing figures from the DEA. The figure is probably conservative as it excludes revenue from non-U.S. markets. The calculation also assumes that half of all drugs destined for the U.S. are seized.
The analysis assumes the cartel's top command pocketed at least 5 percent of the gross revenue, based on estimates from people with knowledge of the cartel business who asked not to be identified. At that rate, Zambada would have netted $3 billion since 2001.
But now, as Zambada ensconces himself in the mountains of Northern Mexico, and with the U.S. State Department offering a reward of as much as $5 million for information leading to his arrest, the last capo standing may be losing his grip on the world's largest drug cartel. Mexico's murder rate is skyrocketing as Chapo's former allies sense a power vacuum and regional rivals muscle in.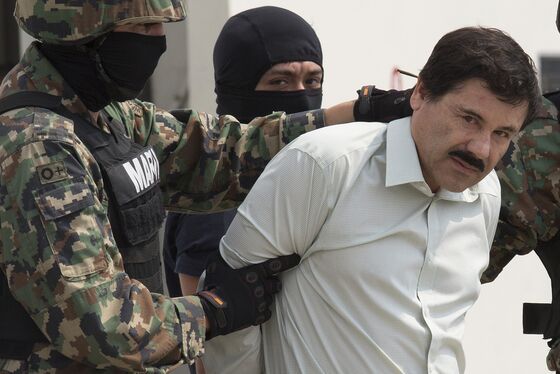 The clearest picture of the empire Zambada controls comes from the U.S. Office of Foreign Assets Control, a branch of the Treasury Department, which identifies people and companies linked to the cartel and has assigned multiple "kingpin designations" that depict an organization with global reach.
U.S. authorities have "shut down some of the businesses, not all," Vigil said. Mexican "asset-forfeiture laws and seizures have a lot of loopholes."
Representatives for Mexico's attorney general didn't respond to requests for comment.
The Sinaloa Cartel has managed to survive for so long in part because of its ability to act like a business, responding to changes in demand, managing international supply chains and establishing networks in global markets.
"Their reach is incredible," said Anthea McCarthy-Jones, a professor at the University of New South Wales who researches the structure of transnational crime networks from Canberra, Australia. "Sinaloa still remains the organization with the best international connections. That's something that they seem to be really good at."
Under Zambada, the cartel extended supply links for precursor chemicals as far as China, importing the raw materials and shipping the finished product to U.S. markets and beyond.
Foreign currencies are laundered through a complex and ever-changing system. One currently popular method is through trade-based money laundering, where drug proceeds are used to purchase clothing wholesale, often from factories in China. The goods, frequently counterfeit, are then shipped to legitimate businesses in Mexico, where they're sold at a markup, generating additional profits.
But perhaps the most successful innovation Sinaloa brought to the market has been a varied product mix -- a diversification that has taken the cartel from exporting bulk shipments of marijuana and cocaine to drugs like the synthetic strain of heroin known as fentanyl.
"In the last three or four years, we started to see this fentanyl hit the streets," said Bryce Pardo, an associate health policy researcher at Rand Corp. "It seems like China is the primary source, at least with regards to the precursors, if not the finished product itself. The Mexican cartels have been involved with trafficking the finished products across the border."
The average revenue from 1 kilogram (2.2 pounds) of fentanyl purchased in China can yield as much as 24 times the revenue of 1 kilo of traditional heroin bought in Colombia, according to the DEA. And with demand for fentanyl rising in the U.S. amid an uptick in opioid usage that has become a public health emergency, supply from Mexico appears poised to endure.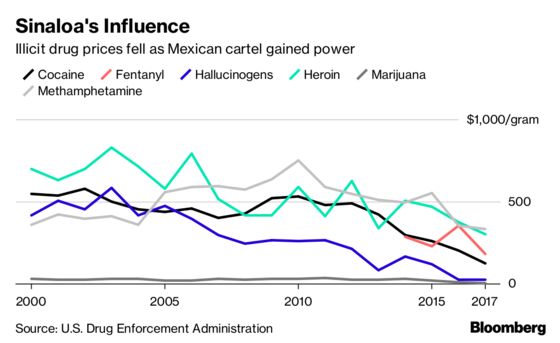 Zambada's son, Vicente, was extradited to the U.S. in 2010. He pleaded guilty three years later to drug-trafficking charges, agreed to forfeit $1.4 billion and has been cooperating with federal authorities. He's scheduled to be sentenced next month in U.S. District Court in Chicago. Another of his four sons, Serafin Zambada-Ortiz, pleaded guilty to drug-trafficking charges in California in 2014.
Zambada built his empire from the wreckage of the Guadalajara Cartel, working for legendary trafficker Amado Carrillo Fuentes -- known as Lord of the Skies for his ability to open air routes to the U.S. for Colombian cocaine. After Fuentes died in 1997 from botched plastic surgery to change his face, Zambada used the opportunity to build the Sinaloa Cartel into one of the most successful trafficking operations at the time. He joined top leadership around 2008, according to InSight Crime, a think tank that studies organized crime in Latin America.
For now, Zambada remains in the mountains of Sinaloa. With Chapo, 63, heading to trial and Zambada suffering from diabetes, the line of succession is unclear should he die. Chapo's sons are increasingly involved in the cartel's operations, according to Vigil, but lack the expertise of their father and Zambada.
"I have been up into those mountains and it's very difficult to capture anybody," Vigil said. "Mayo Zambada is one of the most astute drug traffickers that Mexico has ever spawned."
To contact the reporter on this story: Justin Villamil in Mexico City at jvillamil18@bloomberg.net
To contact the editors responsible for this story: Rita Nazareth at rnazareth@bloomberg.net, ;Pierre Paulden at ppaulden@bloomberg.net, Peter Eichenbaum, Steven Crabill