Billionaire Khosla Wins Ruling Threatening Public Beach Access
Billionaire Khosla Wins Ruling Threatening Public Beach Access
(Bloomberg) -- Billionaire venture capitalist Vinod Khosla's long-running fight to block public access to a stretch of Pacific Ocean beach adjacent to his property got new life thanks to an appeals court ruling that could make it harder for surfers and sun seekers to get to the crescent-shaped cove an hour south of San Francisco.
The beach had been open to the public for decades before Khosla bought the 89-acre property in 2008 for $32.5 million and shut off the lone road leading there.
Many thought Khosla had hit a dead end last year when the U.S. Supreme Court refused to take up his cause, but the ruling Monday breathed life into it, finding the prior owners' willingness to let beach goers use the road didn't amount to a "public dedication" because they collected fees for parking.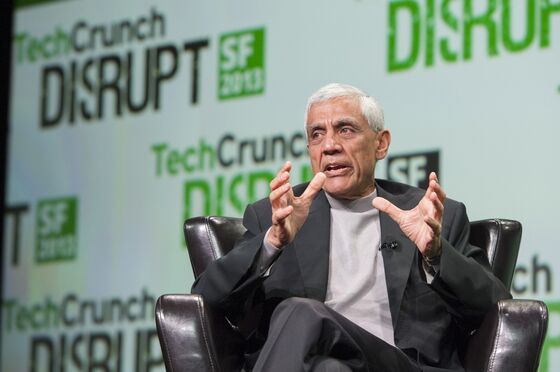 That strengthens Khosla's position if and when he obtains a permit from the California Coastal Commission to restrict the hours when a gate at the top of the road is open.
The Friends of Martin's Beach, which has been sparring with the billionaire for years, wanted the court to find there was a long-established precedent for keeping the road open. Instead, the three-judge panel upheld a trial judge's ruling in Khosla's favor, finding there was substantial evidence that the previous owners didn't intend to dedicate the road for public use because they charged fees.
"Payment of a fee to access or use property implies that such use is not a matter of right but instead is a permitted use," the San Francisco-based appeals court said. "A party who pays for a privilege and is granted the privilege in exchange for the payment is not acting as though he or she had an unfettered right to exercise the privilege."
The beach is sheltered on the north and south by high cliffs, making a single access road the only practical route. The previous owners used the property as a business, maintaining restrooms and a small convenience store.
Khosla, 64, is the founder of Khosla Ventures and co-founder of Sun Microsystems, now part of Oracle Corp.
To contact the reporter on this story: Robert Burnson in San Francisco at rburnson@bloomberg.net
To contact the editors responsible for this story: David Glovin at dglovin@bloomberg.net, Peter Blumberg, Heather Smith