Barclays Top Investor Stops Short of Demanding CEO's Ouster
Barclays Activist Investor Withholds CEO Reappointment Vote
(Bloomberg) -- Barclays Plc's top shareholder is withholding its vote on Jes Staley's reappointment next month but stopped short of recommending his ouster to avoid destabilizing the bank during the coronavirus pandemic.
Sherborne Investors Management LP, which previously called for Chief Executive Officer Staley to be removed from the board, also asked fellow investors to pressure the bank to step up succession planning and announce "an orderly" timetable for his replacement. Staley became CEO in December 2015 and has twice come under scrutiny from the British financial watchdog.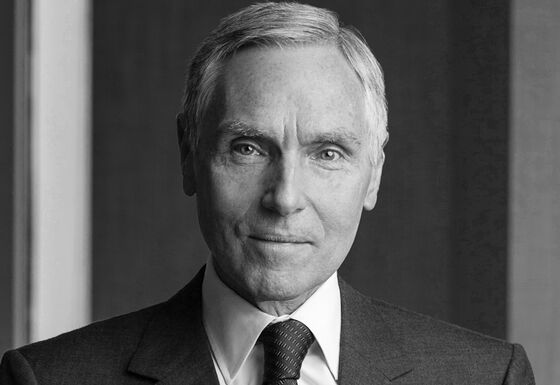 "There are 80,000 people at Barclays, and we cannot imagine that the board has not already identified one or more of them as viable permanent or interim Chief Executive Officer candidates," according to a letter from Edward Bramson's Sherborne Investors on Thursday.
Sherborne sent the letter to Barclays's institutional shareholders ahead of the bank's annual general meeting on May 7. It's the latest strategy in the activist's campaign that began in early 2018 to advocate for strategic changes including a retreat from investment banking. Bramson lost a bid for a seat on the board at last year's AGM.
As recently as March, Sherborne was calling for Staley's removal from the board, following the disclosure of a British regulatory probe into how the CEO characterized his relationship with deceased financier and sex offender Jeffrey Epstein.
"It seems to us that direct or indirect association with child prostitution and sex trafficking are 'zero tolerance' issues for any socially responsible investor," Sherborne said in the letter on Thursday.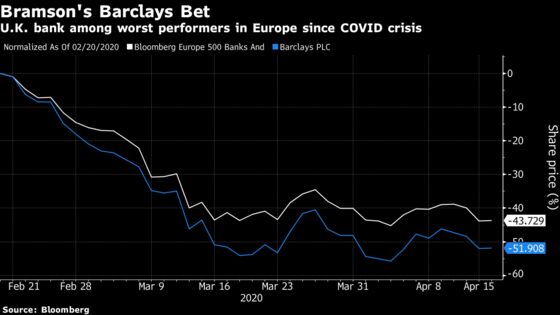 Bramson holds a stake of more than 5% in Barclays, including shares and derivatives. In response to the latest letter, Barclays repeated its statement from February that Staley retains the full confidence of the board.
Barclays reports its first quarter results on April 29. The bank will struggle to reach its profitability target for the year as it builds provisions for the economic pain of the coronavirus pandemic, Finance Director Tushar Morzaria said in March.