Austria in Talks to Buy 1 Million Sputnik Doses by April
Austria in Talks About 1 Million Sputnik Doses From April, APA Says
(Bloomberg) -- Austria is in talks about purchasing as many as 1 million doses of Russia's Sputnik V vaccine with first deliveries as early as next month.
While the deal isn't final, details of the understanding have been shared with health officials, the Austrian chancellery said in a statement on Tuesday. Confidential documents have been signed and exchanged between Austria and Russia.
The chancellery mentioned the European Medicines Agency's adoption of a so-called rolling procedure to speed up approval of the vaccine and said the shots were already being used by 57 countries. It left open the question whether it would wait for the authority's approval before using the jabs.
"There can't be any geopolitical blinders when it comes to vaccines," Chancellor Sebastian Kurz said in the statement. "The only thing that matters is whether the vaccine is effective and safe, not where it comes from."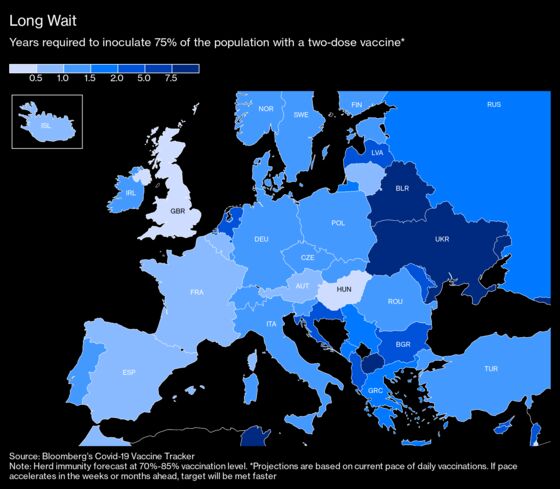 Kurz has become an outspoken critic of the European Union's vaccine distribution policies. He attacked EU bureaucrats for running an opaque bazaar for the jabs and has demanded a "correction mechanism" to ensure equitable access to inoculations across the bloc.
Austria began exploring import of the vaccine after a Feb. 26 call between Kurz and Russian President Vladimir Putin. Austria could potentially tap 300,000 Sputnik V doses in April, followed by 500,000 in May and 200,000 in June, according to the statement.