Australia Investigating Potential Omicron Community Transmission
(Bloomberg) -- Australia's New South Wales state is investigating whether its ninth case of the omicron variant was caused by community transmission, Health Minister Brad Hazzard said Friday. 
The positive case of the new Covid-19 strain is a student at a high school in western Sydney, according to the state's health department.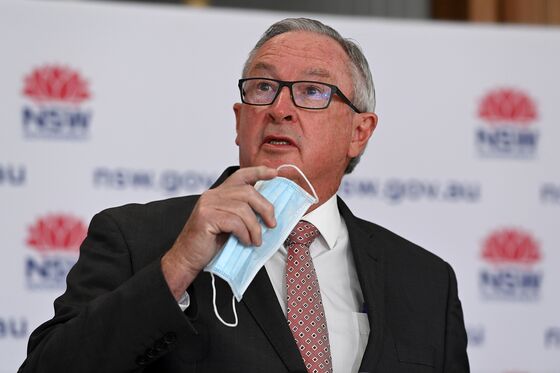 "NSW Health is concerned the virus may have been acquired in the community as the case has no overseas travel history or links to people with overseas travel history," the department said in an update on Twitter. 
Hazzard said it was the first case in the state that appeared to have not have been traveling. Two other students who have early indications of an omicron infection are also being tested, Hazzard said at a briefing. Test results are likely to be back late Friday, he said. 
"The positive thing is that we are not seeing what we saw earlier in the other variants, we're not seeing people being rushed to hospital. What we are seeing is people who are either asymptomatic or have very mild symptoms, generally," Hazzard said.