Asos CEO to Leave as Online Retailer Warns Profit Will Decline
(Bloomberg) -- Asos Plc shook up its top management after the U.K. online fashion retailer warned profit will decline as supply-chain issues make it harder to get clothes to customers.
The shares fell as much as 17% in London Monday. Chief Executive Officer Nick Beighton, 54, is stepping down after six years in the job, Asos said. The retailer has been hampered by logistics problems in the past and pinned its worsening outlook on the difficulties in moving stock around the world since the pandemic and Brexit.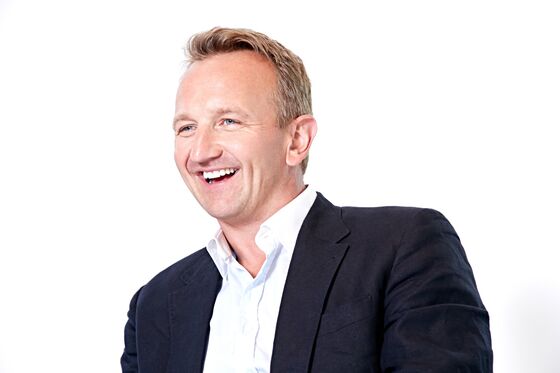 The management shake-up was led by outgoing Chairman Adam Crozier, who said a "fresh pair of eyes" is needed for a business whose share price has lost almost half its value this year.  
Asos has emerged as one of the retailers that has been hardest hit by supply-chain issues, which are also affecting rivals such as Hennes & Mauritz AB and Boohoo Group Plc. That's denting the U.K. company's profit despite the increase in the number of consumers engaging in online shopping after Covid lockdowns.  
Beighton's resignation takes effect immediately, though he will still be available to the board until the end of the year. Chief Financial Officer Mat Dunn will lead the day-to-day business, taking on the additional role of chief operating officer, while a replacement for Beighton is found. 
"There is never a good time to make a change like this," Crozier, a seasoned chairman brought in to help strengthen the company's management, said on a call with Bloomberg. "But we have stability in the core business and a really strong balance sheet now, which is something that previously we lacked and which shareholders in the market used to refer to often."
Asos was founded in north London in 2000 by Nick Robertson and his brother with a small amount of seed capital. It listed on London's junior market AIM for 20 pence a share and a valuation of 12 million pounds ($16.3 million). For many years Asos was considered a stock market darling, reporting ever-increasing sales and profits. However, more recently the shine has started to come off as Asos struggled to manage its growth, particularly in the key U.S. market, where in 2019 it was hit by the bungled introduction of new warehouse technology.
The online retailer did enjoy a good lockdown as consumers turned to the internet for clothes when shops were closed and returned fewer items too. Handling returns is one of the biggest costs for online retailers to absorb and they are rising again now as consumer shopping and return patterns get back to normal post-lockdown. 
Asos said sales growth will slow to a mid-single-digit percentage rate in the first half. The company also forecast a decline in adjusted pretax profit this fiscal year to a range of 110 million pounds to 140 million pounds.  
The cut to Asos's outlook is "bigger than most will have envisaged," according to Andrew Wade, a retail analyst at Jefferies said in a note to clients. 
In the longer-term, Asos is targeting 7 billion pounds of annual revenue and at least a 4% operating margin within three to four years. 
"Although many of the headwinds are understandable, and hopefully, transitory, we suspect investors will struggle to put much credibility on the management's targets," said Wade. 
Crozier, who will be replaced as chairman by Ian Dyson, said Asos's depressed share price was "overdone". He said the company has made significant improvements in the last three years and is investing for the future. 
"99.9% of retailers would frankly kill to be where we are," he said. "We are positive in our direction."