As Israel and Greece Push Covid Passport, Some Urge Caution
As Israel and Greece Push Vaccine Passport, Some Say Not So Fast
12 Feb 2021, 12:41 AM IST
(Bloomberg) -- With most of its population soon to be inoculated against Covid-19, Israel is making deals that would let its citizens visit Greece and a handful of other tourist-hungry countries -- a trend that illustrates the growing global debate over the rules of travel in the post-pandemic era.
About two-thirds of eligible Israelis have already had a first shot of vaccine, as the country administers doses at by far the highest rate anywhere. On Monday, the government announced a deal with Greece on mutual recognition of jabs, allowing for eventual quarantine-free travel. The Foreign Affairs Ministry says it's discussing similar agreements with Cyprus and the Seychelles.
While many countries plan to open their borders to people who can show a negative Covid test taken shortly before flying, Israel is also proposing "vaccination certificates as an enabler for the movement of people between countries," said Ilan Fluss, head of the ministry's economic bureau. "It's obviously safer than testing."
Those certificates may be a precursor to the "vaccine passports" some countries are planning as they seek to revive their battered tourism sectors. But many leaders have been less than enthusiastic about requiring proof of vaccination for travel, saying any such system would be unfair and possibly ineffective.
"The risk is we get different approaches in different places," said John Strickland, who runs London-based airline advisory firm JLS Consulting.
The World Health Organization says it's unclear whether inoculated people can infect others even if they remain asymptomatic. And it says passports would create a hierarchy of haves and have-nots given the unequal access to vaccines in various countries. Some European countries fret that barring the unvaccinated from travel would undermine the bloc's principle of free movement of people.
Other Europeans -- in particular vacation destinations such as Greece and Portugal -- have strongly advocated the idea. "We must make it easier for travelers who have proof of vaccination," Greek Prime Minister Kyriakos Mitsotakis said Monday during a visit to Jerusalem. "I expect what we're doing with Israel to be in essence a trial for what we can do with other countries."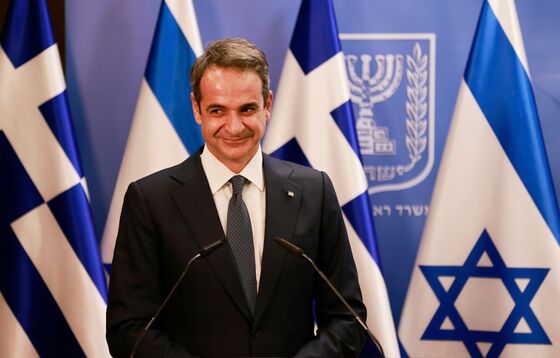 The International Air Transport Association, the global airline lobby, has begun testing a mobile app called Travel Pass, which it plans to roll out next month. Likely users include Abu Dhabi's state-owned Etihad Airways, which has included Covid-19 test results on its tickets since August. "I anticipate if you've got one of the recognized vaccines, that will give you right of passage," Chief Executive Officer Tony Douglas said in an interview Wednesday.
British Transport Secretary Grant Shapps is less certain. While the U.K., which has had the fastest vaccine rollout among major economies, is talking with other countries about an international system to check tests and jabs, it's too soon to be sure when such measures will be in place and how well protected the population will be, he told the BBC Wednesday.
"Please don't go ahead and book holidays. I simply don't know the answer to the question of where we'll be up to this summer," Shapps said. "It's too early to give that information. The best advice to people is: do nothing at this stage."
Get Your
Daily Newsletter
Get market moving news, top news & compelling perspectives
---