After André Leon Talley, Reflecting on Fashion's Racial Struggle
(Bloomberg) -- To many, the fashion editor André Leon Talley, who died Jan. 18 at 73, was singular. His knowledge of fashion history, his kindness in a notoriously relentless industry, and his love of glamour could not be beat. And throughout his career, which began with an internship at Andy Warhol's Interview magazine and included roles at Women's Wear Daily, W and Vogue, he was also one of the few Black people working in a place of mainstream prominence in fashion.
"He was quite a figure, and quite a striking figure," said the supermodel Beverly Johnson. "Really opinionated and loud and fabulous and striking and, being the only Black person in the front rows of the fashion shows, really taking up that space that we needed him to take up."
Talley reflected on his position, as well as the racism he was made to endure, in his 2020 memoir "The Chiffon Trenches," saying that he had "blinders I had to keep on in order to survive." The fashion industry has made strides with regards to casting models of color for covers and shows, with a 153% increase on the runways between the shows of spring 2015 and fall 2021. Still, memoirs such as Talley's, as well as the seminal 2018 report "Everywhere and Nowhere" by Lindsay Peoples Wagner, now editor in chief of Vox Media Inc. website the Cut, showcase the amount of work that still needs to be done, and undone.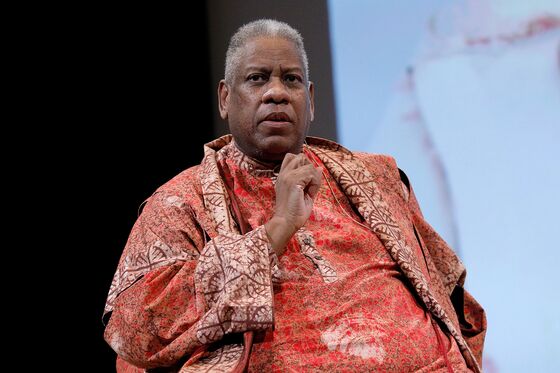 "For me when I was growing up, he was at that time, really, my only Black example," the fashion designer Brandon Blackwood said of Talley. "Someone who looked like me, and was able to really be in that sort of higher fashion. It was such a beautiful thing to see." Blackwood especially appreciated Talley's voice and commentary, as well as his attention to detail. "It made so much sense why he was there at Vogue, but for me, he was basically our Black version of... You know, there is no one else. He is the original. He's André Leon Talley."
The loss of Talley, who first joined the Condé Nast publication as its fashion news director in 1983 and became creative director in 1988, inspired tribute from dozens of fashion luminaries, many of whom reflected on his status as a history maker. His death came two days before the LVMH fashion house Louis Vuitton showed the final collection by the late Virgil Abloh, who in 2018 became the first Black creative director in the storied brand's 164-year history. Abloh died in November at age 41.
CaSandra Diggs, president of the Council of Fashion Designers of America Inc., said the deaths of Talley and Abloh underscore the need to ensure there's a deep bench of designers of color to build on the two men's trailblazing work. 
"The industry is beginning to do the work necessary so that we have more representation of underrepresented people," Diggs said. She pointed to mentorship and allyship programs the CFDA has launched in the past couple of years and a pledge in December from the Ralph Lauren Corporate Foundation to donate $2 million to support scholarships at 12 historically Black colleges. 
Randy Cousin, a senior vice president at PVH Corp.'s Tommy Hilfiger, said both men were icons. 
"It is an immeasurable loss to the industry and to an already small roster of Black leaders who had to forge their own path in an industry that would not have existed without the contributions of the Black community," Cousin said. "Representation matters, and it is crucial for us as an industry to ensure that the present and future generations of diverse talent have the platforms to achieve their full potential."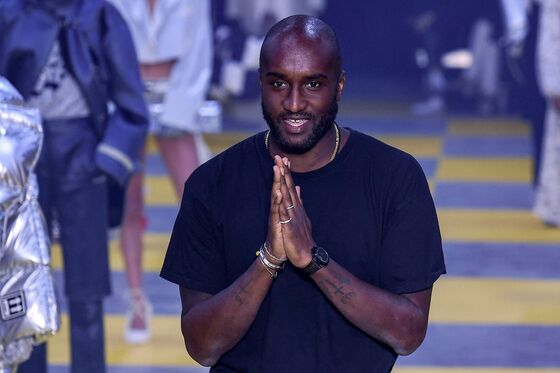 Cousin leads a program at Tommy Hilfiger that aims to boost diversity and inclusion in fashion, and in 2020 he co-founded a nonprofit organization called Creatives Want Change with Matthew Kane and Joe Medved. The group aims to create a pipeline of Black creatives in fashion by granting scholarships that enable high-school students to attend summer programs at top U.S. fashion schools. 
Yet there is still work to do. Blackwood remembered borrowing money from family members in increments as small as $300 and $500 to fund his first handbag order from the online retailer Shopbop.com, rather than having access to one major investor. "With my family especially, we don't have a lot of millionaires sitting around that can help me start one brand," he said, pointing to the disparity in generational wealth between Black Americans and their White counterparts. 
"I think it's a common saying in a lot of Black households, that you have to work twice as hard to get just as much," he said. 
A number of fashion power players, including Vogue, the Dotdash Meredith Inc. glossy InStyle and Nordstrom Inc., have joined the 15 Percent Pledge. The initiative was founded in 2020 by Brother Vellies designer Aurora James after the protests against police brutality and anti-Black racism that followed the murder of George Floyd, a Black man, by a White police officer. The pledge holds companies accountable to stocking and supporting Black-owned brands within their stores. And equitable representation needs to also come alongside tangible support at every level, the creatives who spoke with Bloomberg stressed. 
Johnson, who was in 1973 the first Black model on the cover of Vogue, underscored the need for companies to hire executives of color into positions of power. "What I would like to see happen when there is a space to be filled is that we actually fill it with diverse people that look like the country that we live in," she said. "It's about these industries and institutions, these conglomerates having the right people on the board of directors who make the strategy for the company and policies for the company."
Visibility is a start, she said, but it isn't enough if the boardrooms are still composed entirely of White people, and typically of White men. "It's great to pick up a magazine and see myself, or a picture of someone that looks like me on the magazine covers or inside of the pages, but we're really not sharing an economic engine of the fashion world. We're really not." That is all the more galling when Black people are key tastemakers, and the progenitors of many of fashion and popular culture's trends.
Talley in particular inspired Diggs, the CFDA president. "As a Black executive in fashion, he made me know that it was possible to not only be in this industry but to lead in this industry," she said. 
And Blackwood hopes that the loss of Talley and Abloh serves as a reminder to the fashion world to support and celebrate its visionaries while they are still around.
"I really wish I had been able to reach out to André in some way and tell him how much he's inspired me," he said. "Now it's a lost opportunity, but just his legacy alone, it's so comforting to know that he was there and he was around and he did so much for all of us. He was in these spaces long before us ensuring that, and making sure his presence was seen."